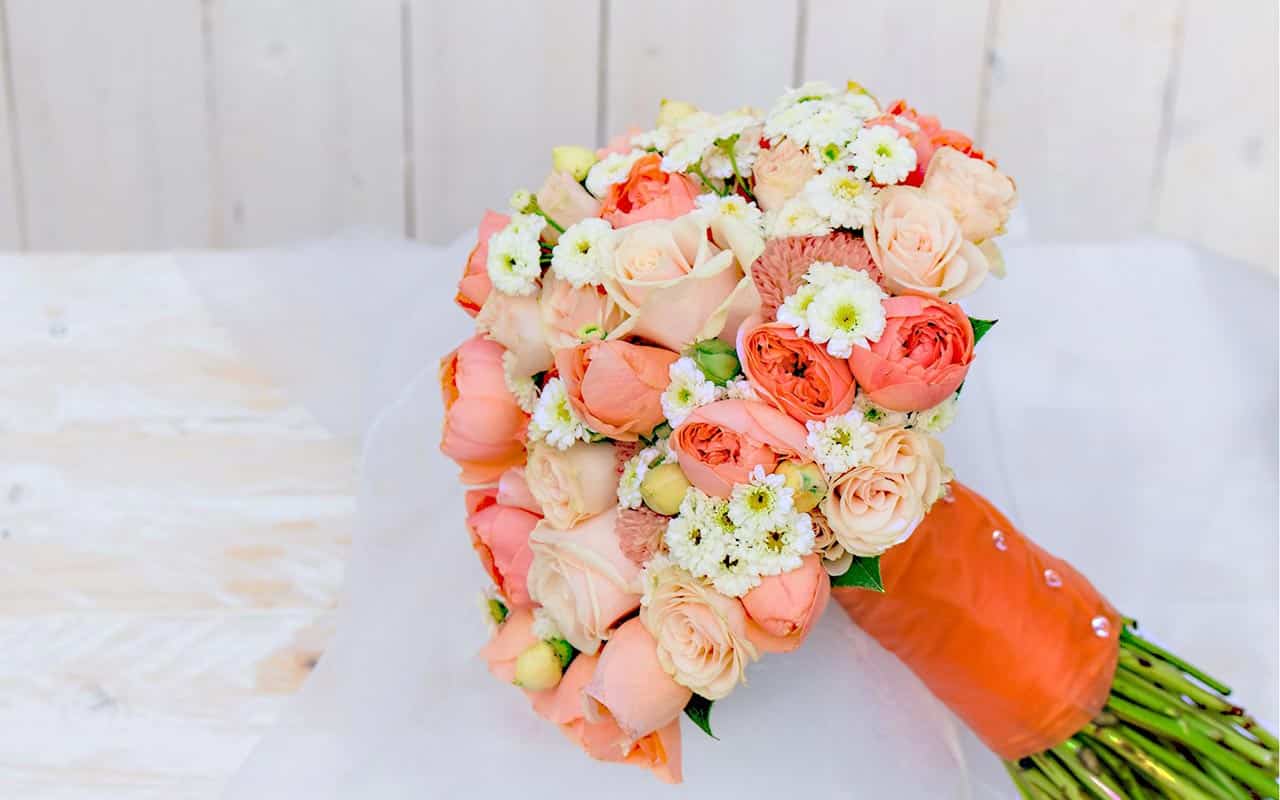 27 Jul

Wedding planner for Nadine and Maik located in Ortenau, Germany

The color concept of this wedding was "peach/coral red and white". It was lovely implemented according to the floral decoration, the paper mill and the wedding cake.
A beautiful heart on which is written "reserved for the bride" stands in front of the white carpet. The carpet is reserved for the move-in of the bride Nadine. A wedding car with two wedding rings on the engine bonnet, a great champagne reception in the garden of the collegiate church located in Lahr and Desirée Lobée with her groovy voice – this is what the guests live to see.
"Air conditioning for our guests" stands on the basket filled with fans, flip flops and ink ribbons. DJ Moe accompanies the champagne reception with a great lounge music. A flying dessert buffet inside the arch basement of the restaurant "Bärenkeller" (placed in Zell) stands by. The wedding cake congenial for the color concept gets presented and cut.
"Let us throw out sparks for Nadine and Maik" stands in front of a pretty zinc bucket which is equipped with sparklers.
We as your wedding planners say thank you for this wonderful marriage and the nice lead time with your family.

Service providers get booked, the color concept and the floral decoration get compiled, decoration ribbons get chosen, chair covers get nurtured, bows get cut and bonded, and so on…
During your wedding day, we accompany our bridal couple until the evening!