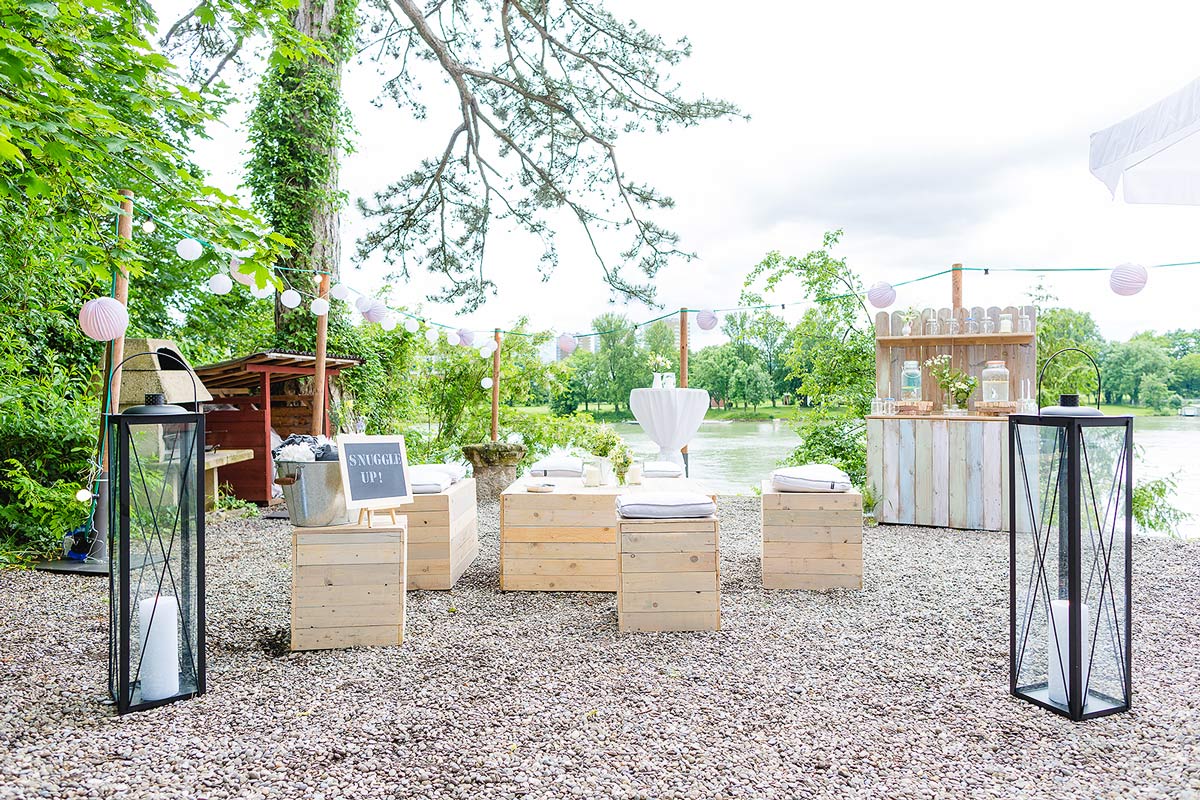 15 Jun

A swedish summerdream for Annika and Michel from Basel, Switzerland

A unique couple needs a unique wedding, right?
The Location, the Strytgärtly in Basel, with a wonderful outside location, which is  based directly on the Rhine in Riehen, Switzerland.
At this amazing locationThe engaged coupled celebrated a straightforward and a romantic wedding.
The vonRock offered a unique decoration for instance: von Rock Bar, billboards, a bar made of wooden pallets, fairy lights and many more decoration elements.
This wedding concept came into action: indoor there were a Dinner board with a fitting table set and a colorful sea of flowers. Though if you come to the outside, you can enjoy the bar or relax in the lounges, which is light up with china lantern and fairy lights. Furthermore, those Lights are mounting on our self made wooden light sockets, this produced a romantic ambience.
With this Location, there were a lot to organize for us, the wedding planers: there was a need for spoons, over for to a fridge, right there were a need for everything.
The billboard showed the Apero, as well the Dinner for the Guests.

We are very grateful, that we could be part by this amazing wedding celebration in Switzerland.
"Thank you very much for everything, it was dreamlike, what you have done with our location, it was absolute amazing… We have enjoyed our wonderful day.
We are fine, but really tired 🙂
Thank a lot again!
Annika & Michel from Basel, Switzerland