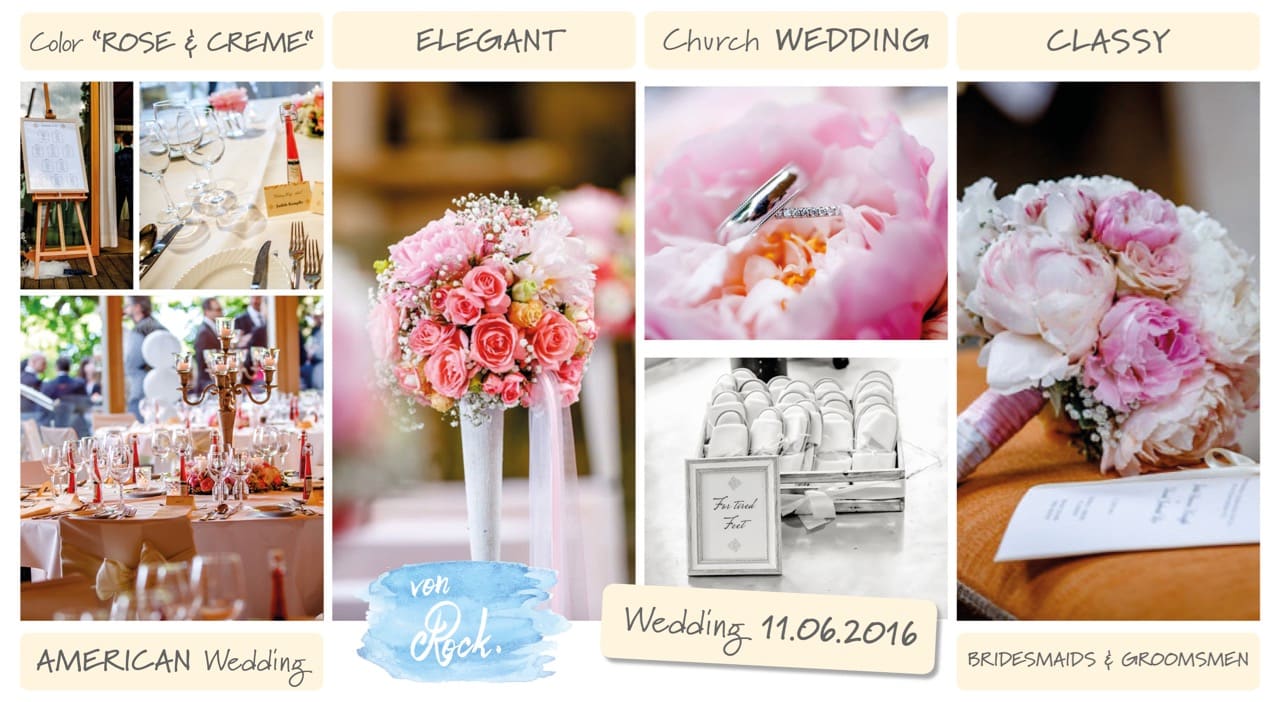 17 Jun

german-american Wedding on Mainau Island at Lake Constance

What a wedding weekend full of incident for our wedding planers on the Mainau island at Lake Constance.
On friday evening there were a  typical american rehearsal in the church afterwards in the evening there was a get together for the guest.
Our engaged couple Judith and Daniel from Boston got married on a saturday in June, and tie the knot  in the wonderful 'Marienkirche' on the Island.
Folding fan are standing by & as well drinks for the approaching guests.
After the marriage ceremony, when the procession begins, it starts to rain and the rockwedding  planer distributes umbrellas to all guests.
So the wedding wands welcomes the wedding couple & continued to the indoor welcome sparkling wine.
The Dinner location, the lovely Comturey of the Island Mainau offers the best view over the lake & a wonderful ambience.
While all guests enjoy the the sun shine (finally 🙂 in the background the wedding planers organize the seating plans, place Chinese lantern, gear all the Menue cards & table cards, fold paper serviette & do a bow tie for the chairs and many more things..
When the location opens the doors the wonderful engaged couple comes in with a lovely opening speak from the music band and the bridal party and the dinner starts.

A gorgeous Dancenight with a individual Bar follows after the dinner and of course the small basket "for tired feet" and the and the folding fan should also not be forgotten.

1,5 years of preparing time are sadly over and here there was the big day. The Wedding couple did we first meet in personal on the wedding day itself. Before we had uncountable Skypedates and emails. But we have done it and had a wonderful day.

We say thank you, and we are happy that we could be with you on your big day. And a big thank you for the talented photographer Katja Schünemann wedding photography

Thank you a lot!