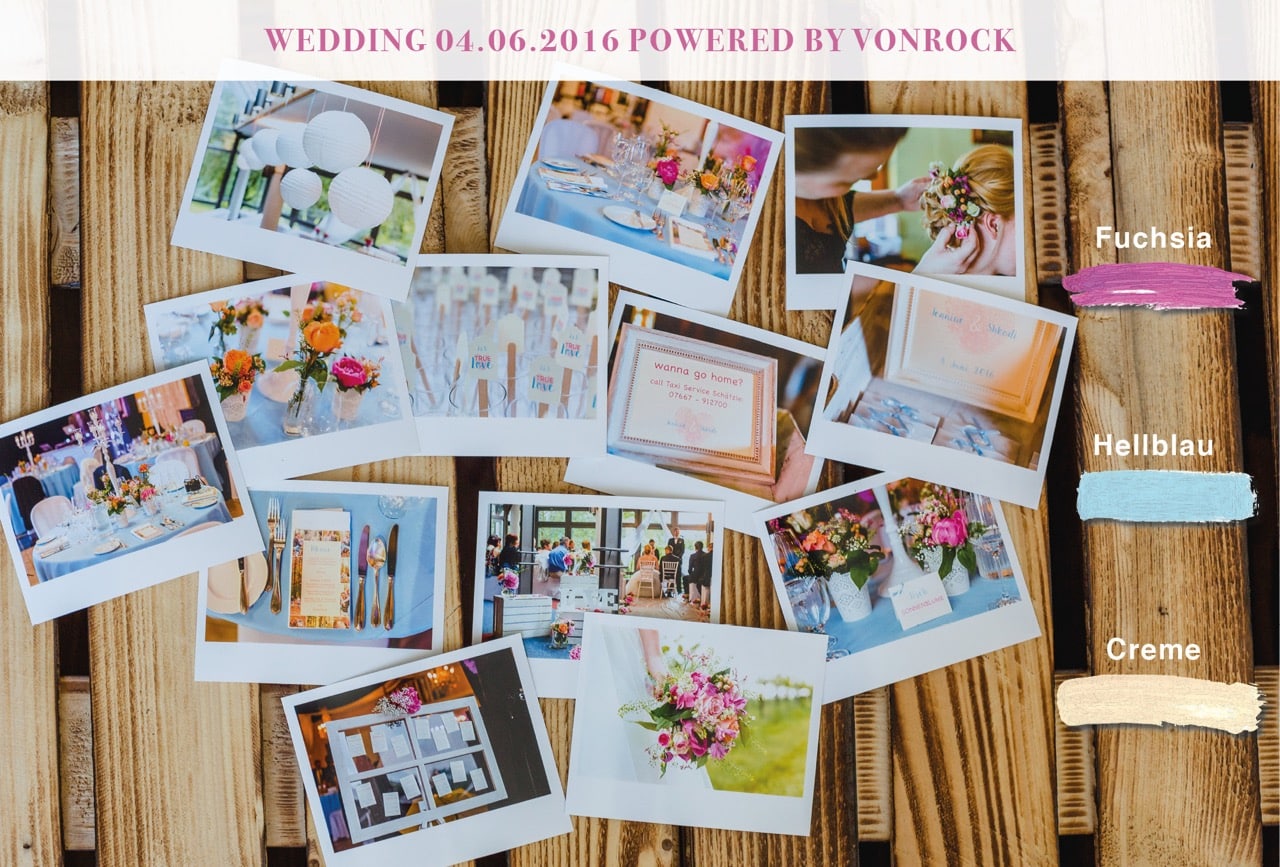 23 Jun

"watch our love grow" – a beautiful outdoor marriage ceremony at the gardens of health resort in Bad Krozingen

 We the wedding-planers at the outdoor marriage ceremony at the gardens of health resort in Bad Krozingen & to the dinner at palace Rimsingen:Happy, relaxed, friendly & kind-hearted – this is how you could describe our Bride and groom Jeanine & Shkodi. The decoration, which the coupled have chosen is brave in light-blue, white & fuchsia. The light blue table cover with white candlesticks, folded napkins and brights menu cards are part of the chosen wedding design.

The seat plan which stands as an old window frame on an easel shows with flower names to the guests, the way to the tables. The guests presents "watch our love grow" – flower seed for the guests are a special gesture.

The free wedding takes place on account of the weather indoor. But as the luck plays in such a way, the sun came out and the champagne receipt can take place outdoors. The special service from the rockwedding wedding planers: the ballots, which are filled with helium & handed out to all guests, gave a great motive for the group photo. With the original US American School Bus the further journey goes to the Dinner location: to the miraculous castle Rimsingen.  Under the direction of Uta Hosp. finger food and tasty drinks are served. Our photo box provides fun for jung and old. The background of the picture is the old carriage, which stands in the old hall. Later, there is dance, fun and of course the first slice of the delicious wedding cake.

Many thanks could spend such a miraculous day with such 2 kind-hearted people. A lot of fun has made the preparation time of over one year to us!
"Thank to your really well-functioning team, your creative ideas and your affectionate consolation / company we had a wonderful relaxed dream wedding. For us was everything perfect. Many thank for the great time with you. You are simply the best ones :)"

Best regards Jeanine & Shkodi from Switzerland.