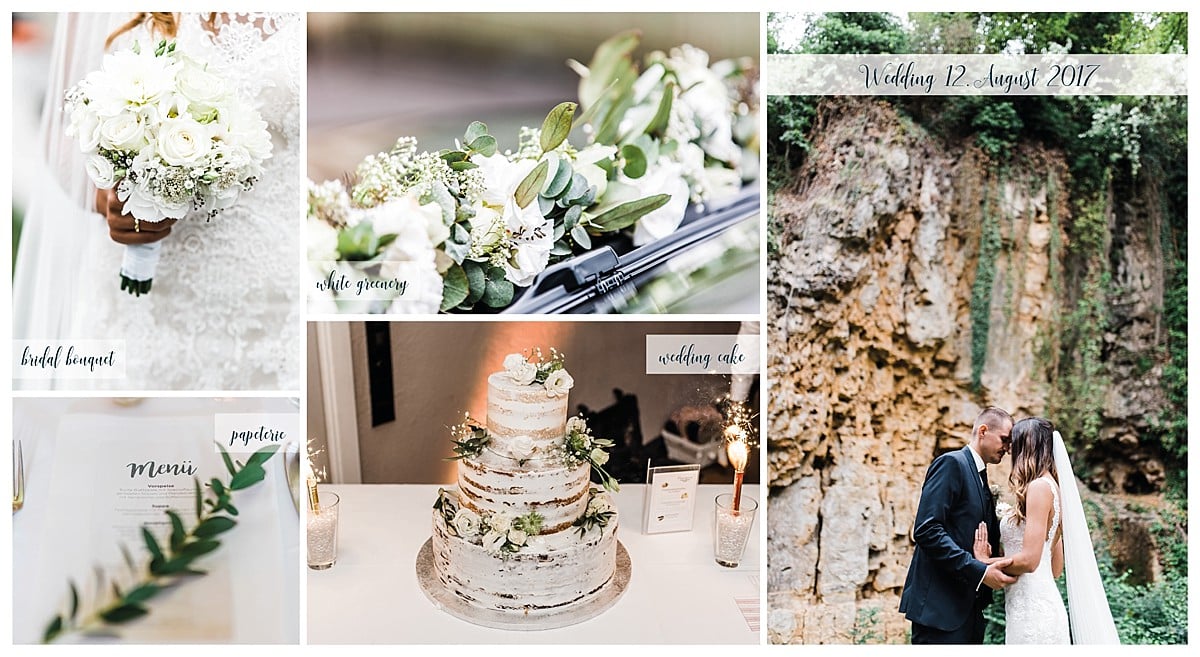 10 Oct

The dream wedding of Alexandra and Arthur in the church in Badenweiler & the Hotel Schloss Reinach in Freiburg

Our dream couple, yes of a dream couple one can truly speak: Alexandra & Arthur!
The two, a couple since 8 years, would like to give themselves the YES-word on 12.08.2017.
Included: the entire vonRock team.
We really can accompany a lot at this great wedding: they have booked the all-round carefree arrangement for the wedding planning, our entire photo and video team is present, the entire stationery is suitably designed & our Photo Booth with an individual layout is also included.
The wedding ceremony starts at 12.00 o'clock in the St. Pauluskirche in Badenweiler & afterwards there is a very extensive & great aperitif with many appetizers & fine drinks.
After the motorcade there will be a shuttle to the dinner location organized by us.
Once there, all guests will be welcomed with a great welcome cocktail and various entertainment points will be planned and prepared.
The children's agency Zauberglanz has prepared a great playroom & the little guests are perfectly entertained. Our bridal couple and wedding photographers Dominic & Bastian are now on the road for 2 hours to capture the bridal couple shooting in photo & video forever.
We wedding planners are with you the whole evening until 01.00 o'clock at night?
You're wondering what we've been up to in this time?

Here is a small excerpt:
Coordination of the evening service according to the guest contributions
Announcement of the photo box
Help with technology and microphone
Organization of the entire contributions over the evening ( who may when & how)
Coordination of the evening menu with the service
Announcement of the wedding cake & driving in this
place tables for a light ritual & clear them away again
Coordination of service providers Essen

It was a very exciting evening with a lot of program & a lot to do! The wedding was simply great & all guests very nice. Of course, we were also asked to join them for dinner.
The next day at 08.00 o'clock we were already again in the castle around the After Wedding service to ensure. Tables had to be dismantled and returned, tablecloths sorted, lanterns collected, presents tidied up and much more.
Thank you very much for your trust you both & THANKS that we were allowed to be a part of your celebration.
We were very happy about the lovely WhatsApp.