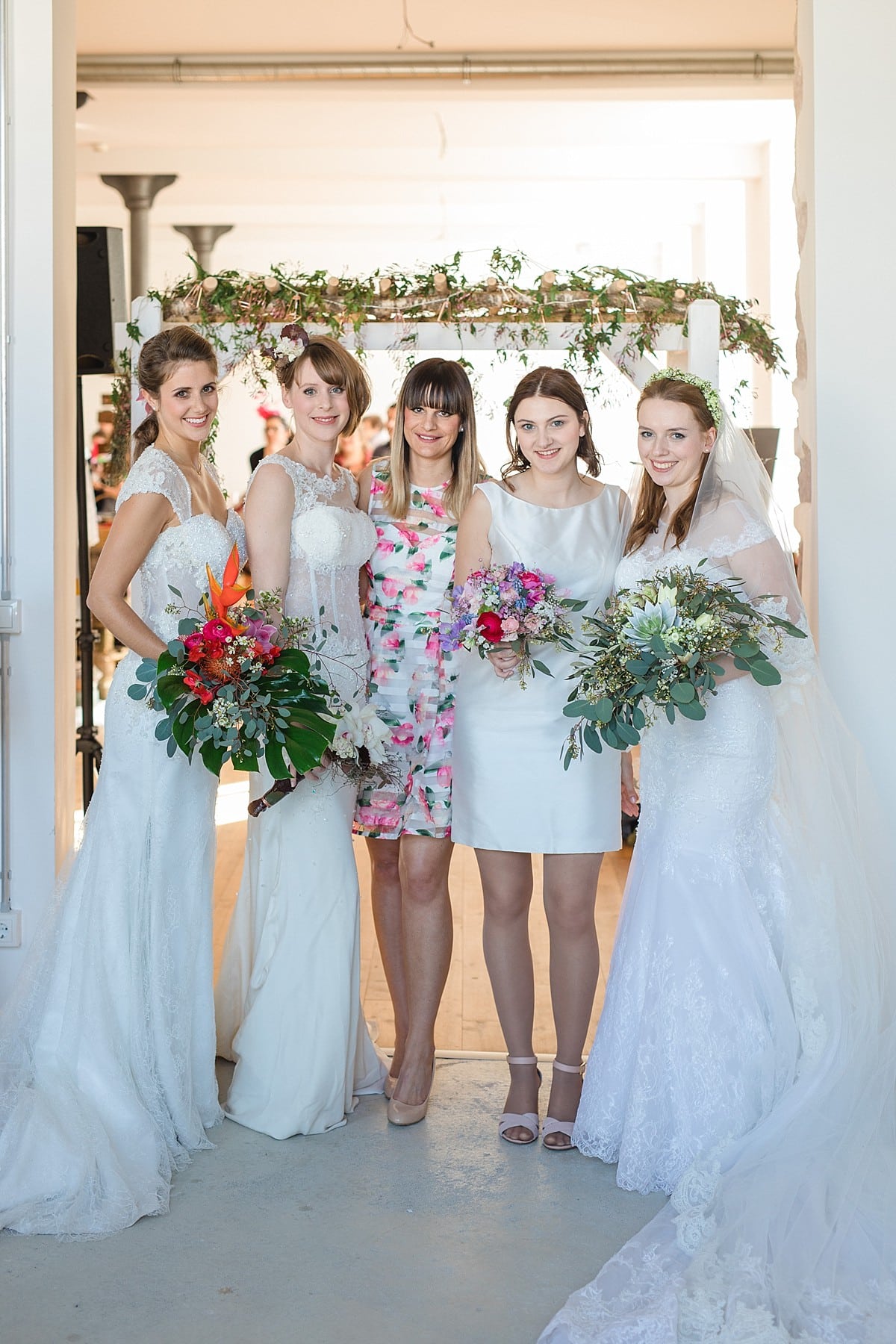 12 Dec

Tips for buying the perfect wedding dress

The wedding dress is probably THE dress in a woman's life and every bride naturally wants to shine in her dress. But when am I supposed to go out and buy the dress? And how do I easily recognize good quality? Who should I take along? Questions after questions – I have asked all questions for you to a professional. Nicole is the owner of White Secret bridal boutique near Basel and has many tips for your wedding dress purchase. More about Nicole and her great bridal fashion business you can find here http://ws-brautboutique.ch ;-).

How long before the wedding should you buy your wedding dress?

I recommend that you start looking around 9 months in advance. Under no circumstances should you come under time pressure, because some producers have at least three months delivery time. You also need time to make a decision and time to adjust, etc. Much earlier it doesn't really make sense either because it could be that the taste changes again or that new trends come onto the market. That's why about 9 months before are perfect in my eyes.

Who should I bring to the bridal business appointment? How many people? The fiancé?

That depends on the bride. If it is important to her that her future husband is present in the search for clothes, she may of course take him with her. Otherwise it is very important to choose people who are close to you. For two reasons: firstly because they should be present at such an important event and secondly because they know one very well. I can make a neutral consultation, but the bride's companions are very important for a personal consultation. In general: the more people there are, the more difficult it is for the bride to decide, because of course there are more opinions. Good mediocrity is needed. I find between 2-5 people are optimal.
What should I wear to the appointment? Special underwear? Extra shoes?

When they come to me it doesn't matter except for the panties -). Perfect is underwear in nude. Apart from that I have different bras and shoes in my shop. In general, I always recommend to start with the wedding dress and only then select the accessories.

What are the trends in bridal fashion for 2018?

I'm just saying cappuccino – you can't get around it in 2018, which means cappuccino-colored undergarments, tulle and lace over it, or undergarments that go all the way to the blush. The tattoo effect will also remain a trend in 2018.

If you encounter a problem zone or two, what could you do?

I don't say problem zone but solution zone :-). There are so many dresses and cuts that there is the right dress for every figure. You don't have to worry at all, competent advice knows how to conceal one or the other place perfectly with the right dress.

What should you consider while choosing a bridal company?

If you notice that someone is already making an effort with the homepage and still maintains Instagram, Facebook & Co regularly, then you see it is someone with commitment behind it. In my business, the personal is very important, because it is small and exclusive. Customers who want to come to me not in a big shop, where she is one of many customers, but where a personal reference is made. It is important to other brides that there is a large assortment where they have more choice. The price range is of course also an important criterion and should be asked beforehand at the respective bridal business.
How can I recognize good quality in the wedding dress?

I think you can recognize it quite well by the workmanship of the material, the seams, etc. One of the best characteristics for quality are the little stones on the dress – how are they processed? If you look at the dress in the light and it sparkles like a disco ball then it is usually cheap, because with high-quality crystals you do not have the overcharged, but a noble shine on the dress. The finer the lace, the more elaborate and high-quality the dress.+

Are there differences between free and Church weddings? Veil: yes or no?

I'd say with my brides 50% don't use a veil the other 50%. Many brides who choose a veil also have a church wedding. The wedding dresses nowadays are rather sexy (back neckline, sleeveless, etc.) because you can use the veil perfectly to cover yourself in the church.

Why not buy the wedding dress on the Internet?

There is a difference if I order a cheap dress from China online -> please don't touch it, the disappointment is inevitable. Or if the bride sees a great dress on a website of an appropriate designer. Then there is the possibility to look in which bridal shop there is the dress and one can try it on locally. It is important to try on a real wedding dress. Of course, there is no need for professional advice when buying on the Internet.
If you are a bride of a larger size, do you have to go to a special shop?

One advantage of a business that specializes in large size is, of course, that you have more choice. For size 48 I would ask the bridal shop in advance what size dresses they carry, simply so that the bride has a positive experience in the shop and can try on many different dresses.