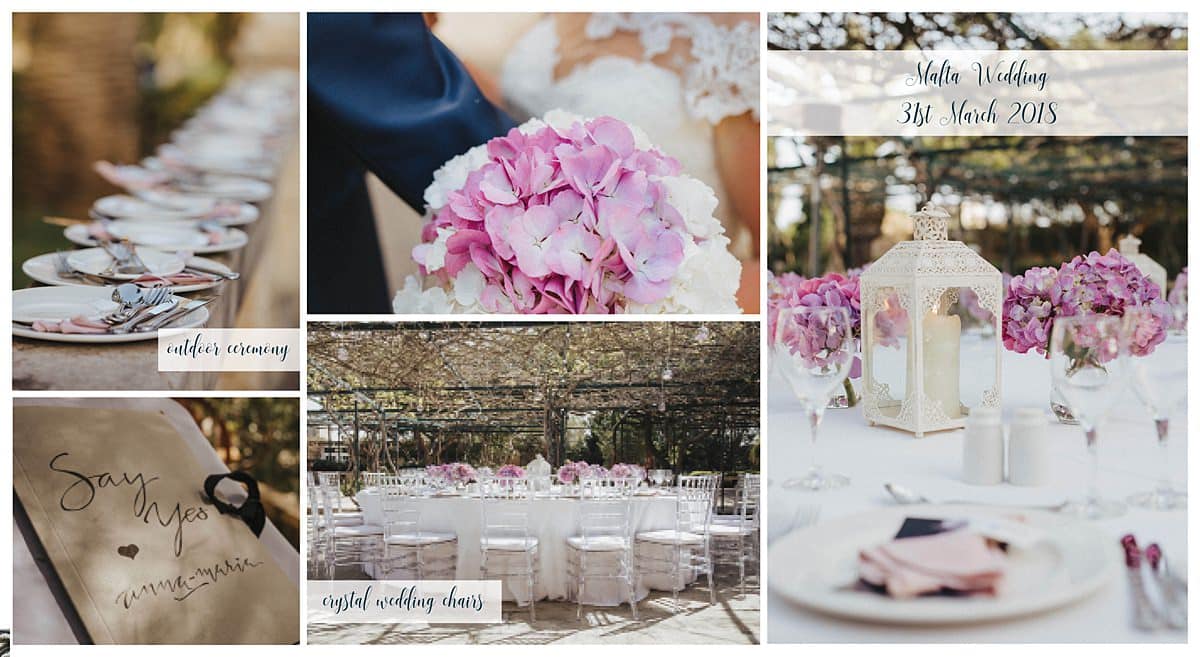 06 Apr

Wedding in the sunny Malta island

We, the wedding planners were given an amazing opportunity to organise a very special destination wedding.

In this case, the marriage proposal was anything but classic! It was Monique who popped the question, she got a 'Yes' from her future husband Jens, and everything was clear: They're getting married and their dream destination is Malta! For us it meant booking the perfect location and finding all the providers. We have prepared many options for the couple to choose from. Instead of having their wedding on the beach they chose an outdoor wedding in a beautiful summerhouse covered with grapevine followed by dinner in the country house. The cocktail party took place on a sunny terrace next to a swimming pool.

Although the wedding took place in March, the weather was amazing – 26 degrees, sunny with a bit of cooling breeze.

It was a small, intimate ceremony with only 40 guests – just the family and close friends.

Photo shooting with our photographer Dominic took place in a small park belonging to the country house. Palm trees, fountain, bridge, sun and breeze – a dream come true! Who wouldn't love to marry like that?

For us it was a wonderful experience, thank you so much for this exciting weekend in Malta. It was amazing!