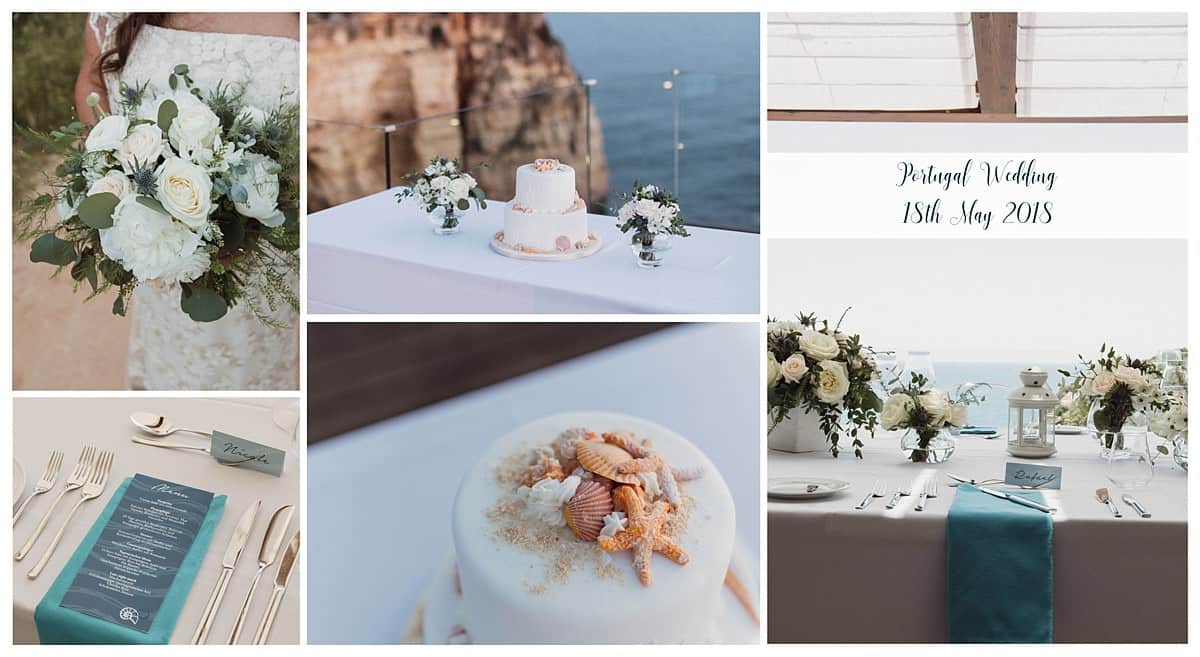 25 May

Marrying in the Algarve in Portugal – a May dream!

What a wedding! We, the wedding planners, came to Tivoli Carvoeiro Algarve Resort to plan the wedding of our bridal couple and to attend the civil wedding and the evening party.

The location was found and booked in advance. Then comes the detailed planning and booking of wedding cake, DJ, registry office, interpreter and many many more.

The day has to be exactly planned further before – when will the celebration at the cliff top take place? When is the photo shoot? What time will the dinner be served? The wedding cake before or after the wedding cake? Which tablecloth to use? Where should the welcome board be put? What flower arrangements and what colour of napkins do we recommend?

All of this was worked out perfectly and coherently to the overall concept by us and organised at the location in Portugal.

We were there to decorate the venue, deliver the personalised floristry to the bride, calm the nervous groom down and to distribute menu and name cards. Our wedding photographer was present during getting ready and accompanied the bridal couple until the wedding dance at the reception in breathtaking Sky Lounge with amazing sea view.

We would like to thank our bridal couple from Switzerland for the trust. All the best to you and your family!