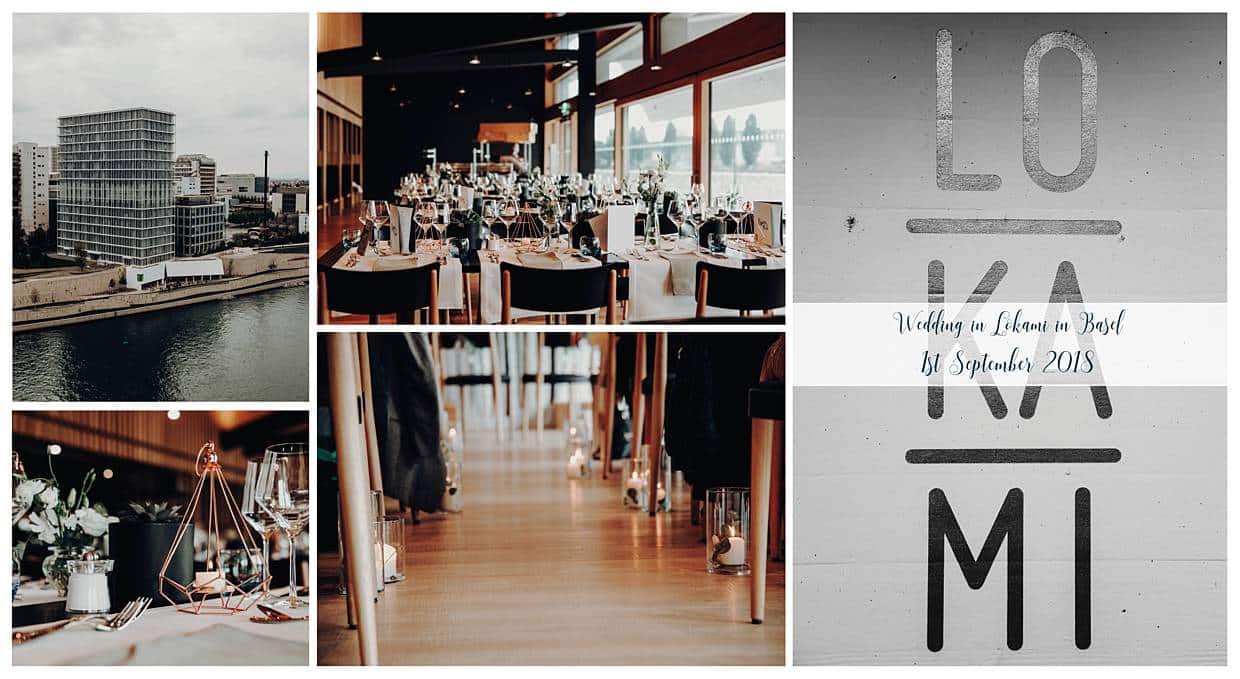 11 Oct

As a wedding planner in the new trend location in Basel: wedding in Lokami

Over 1.5 years of planning, emails and contacts with our bridal couple from Basel. The beautiful, stylish and absolutely trendy location – the Lokami in Basel, right on the Rhine, should be the wedding location!

While we gave the wedding planner full throttle and decorated the Lokami, Dominic already arrived at the bridal couple and shot beautiful pictures of our bride's Getting Ready. Then we went to a detailed bridal pair shoot in the center of Basel and right on the Rhine – an absolute advantage of the location of Lokamis.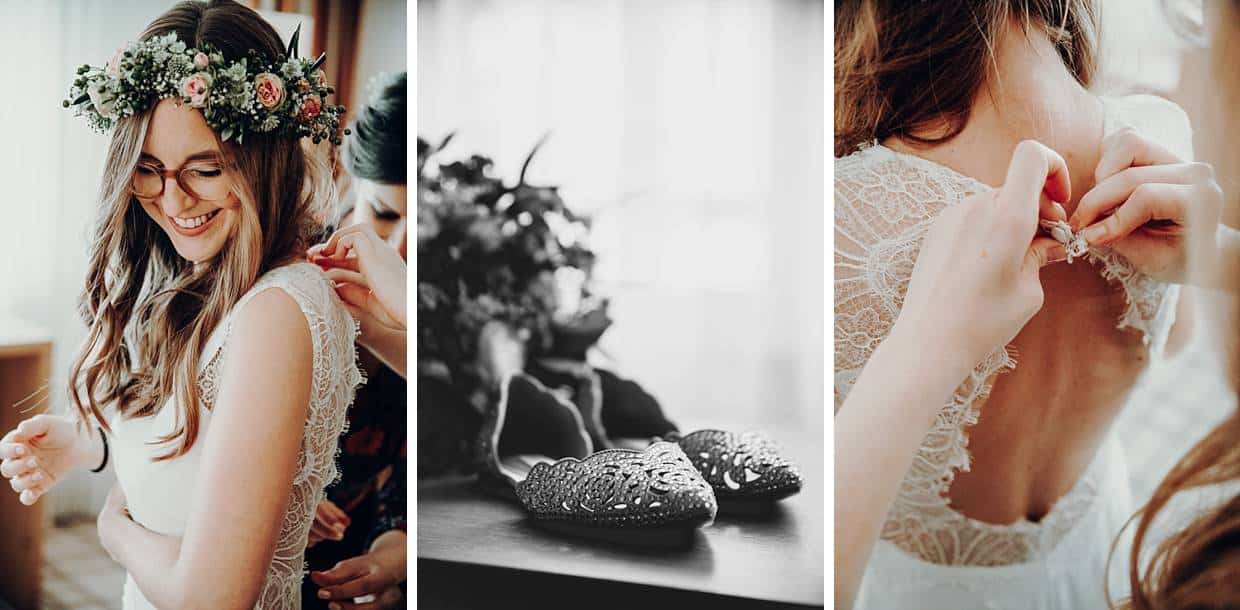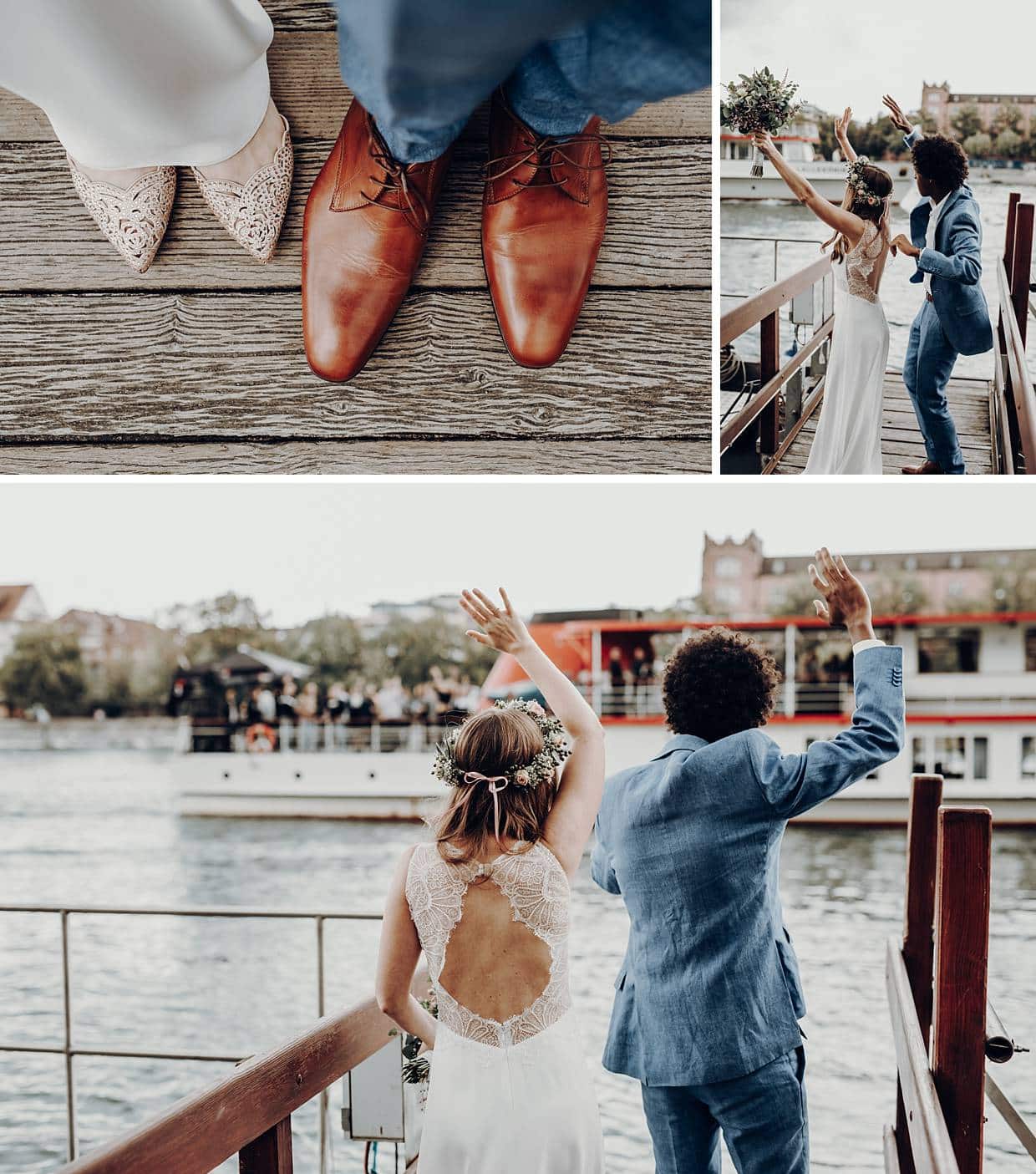 The Ribbon Wall for free wedding – an absolute eye-catcher. Since it was a rainy wedding Saturday in Basel, the wedding took place indoor. That was not bad! With cylinder vases and cozy block candles, the whole thing looked absolutely cuddly & inviting. The free wedding with a fantastic singer was the blast.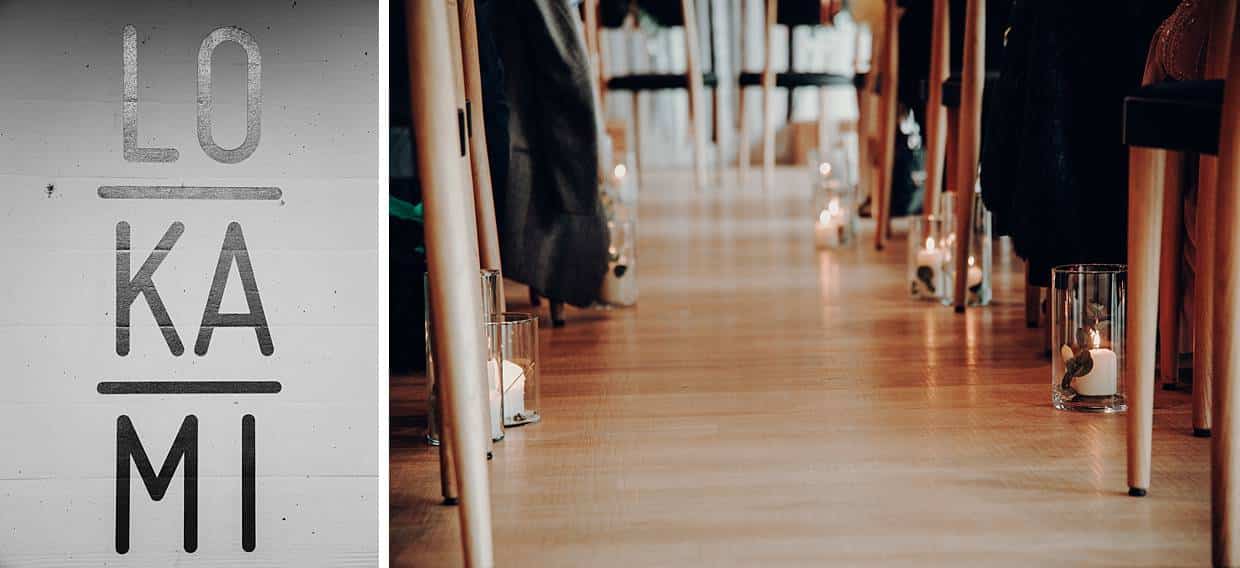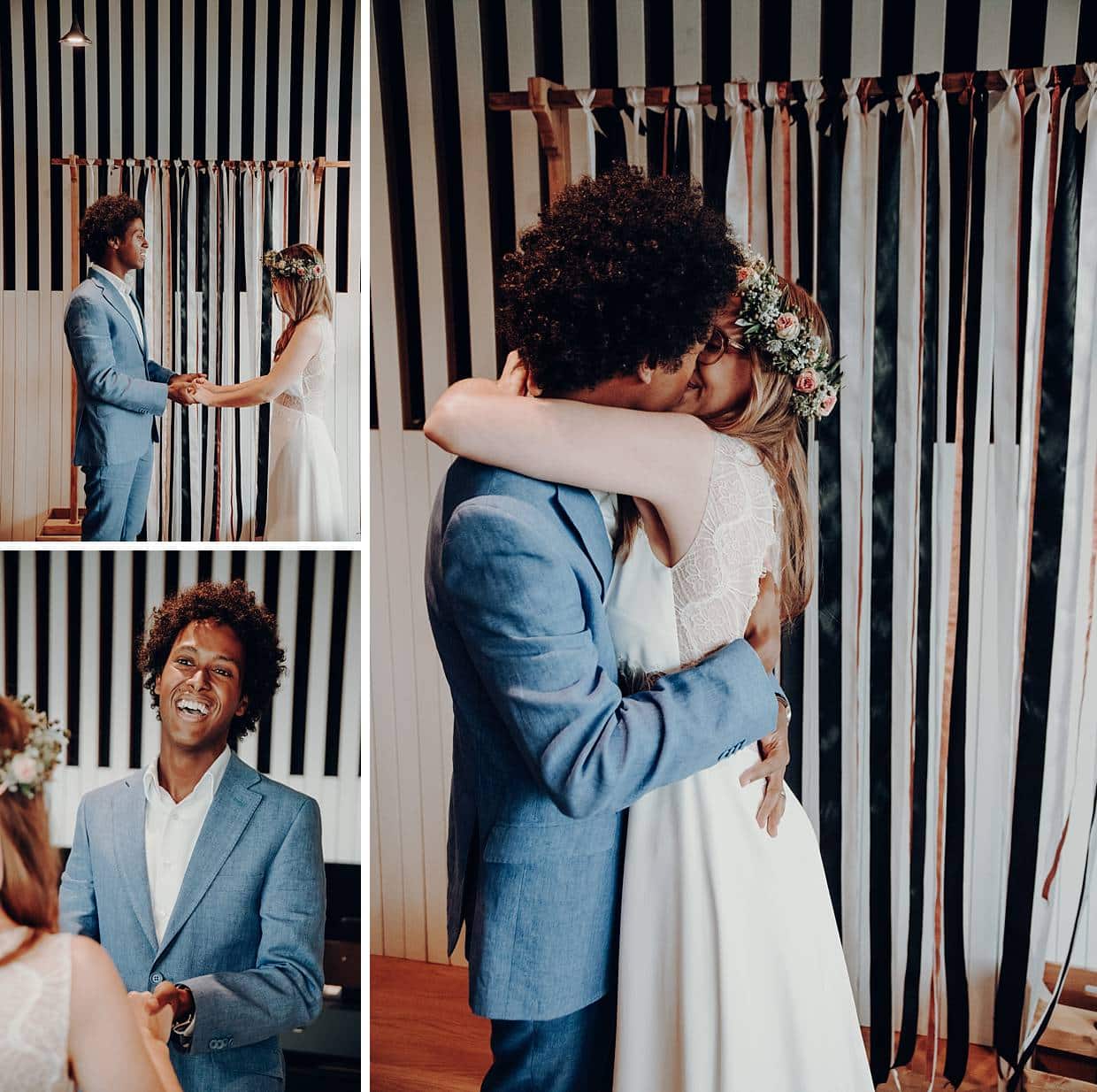 In the afternoon the wedding cake was cut with cupcakes and there was coffee and sparkling wine.

A decoration just as the bride wishes: stylish, chic and clean.
So the concept in black and white was designed for the black chairs. A touch of gray in the form of high quality linen napkins on the table, many succulents, white flowers and of course a lot of eucalyptus.
Towards the evening the grill buffet opened & the covered outdoor area could be used well. DJ Tarek heated up the guests late at night until 5 o'clock in the morning. Also a very clear advantage of this location – you can party until the early hours of the morning.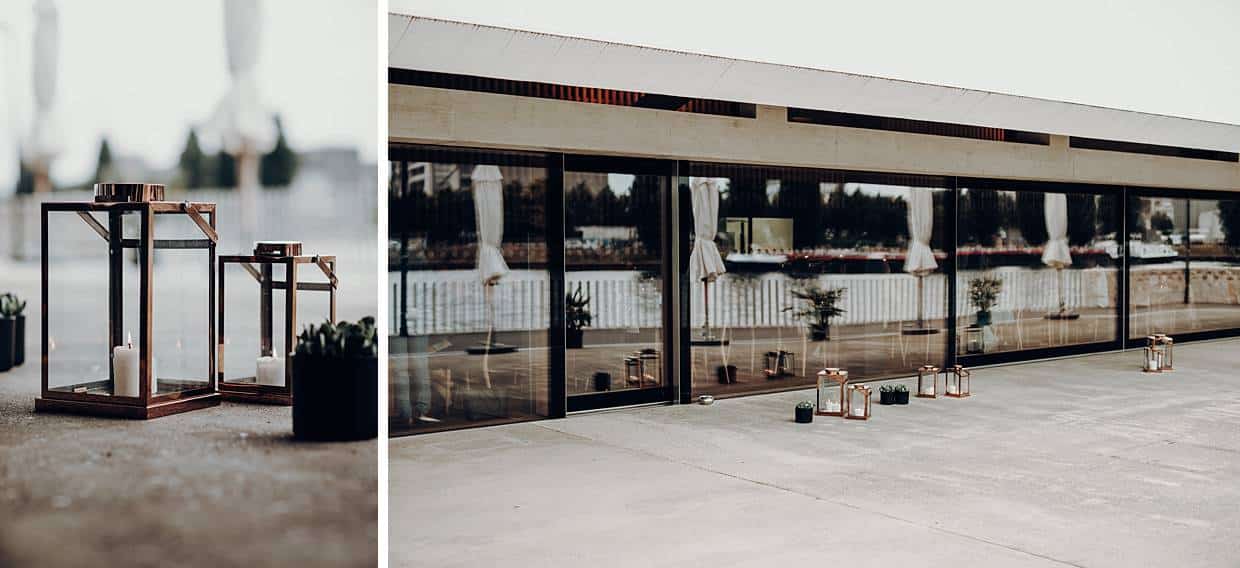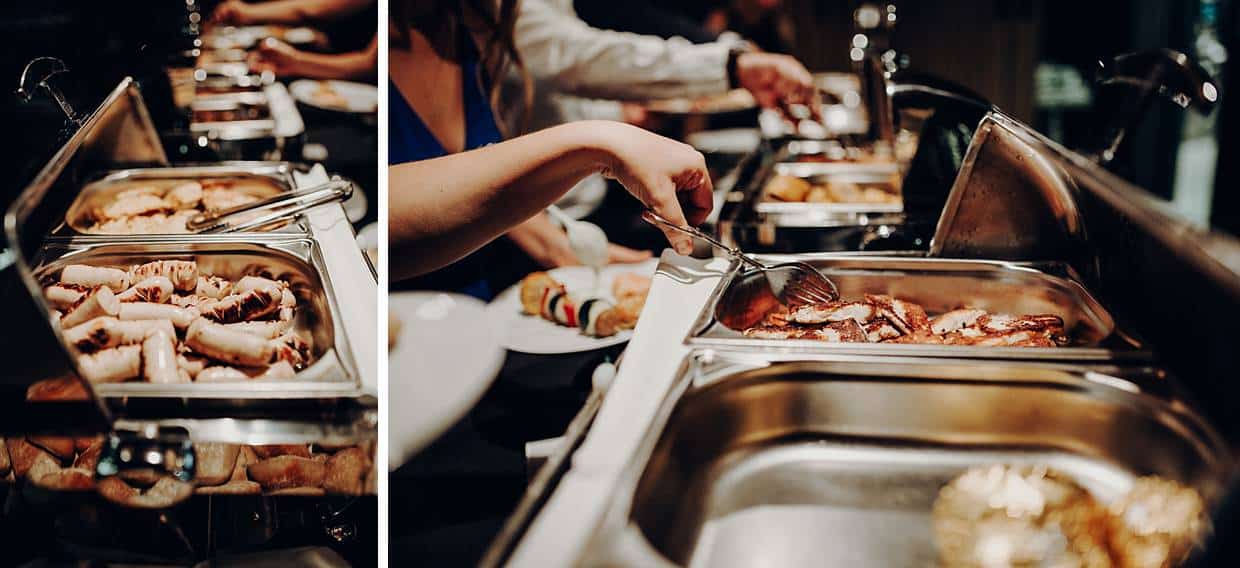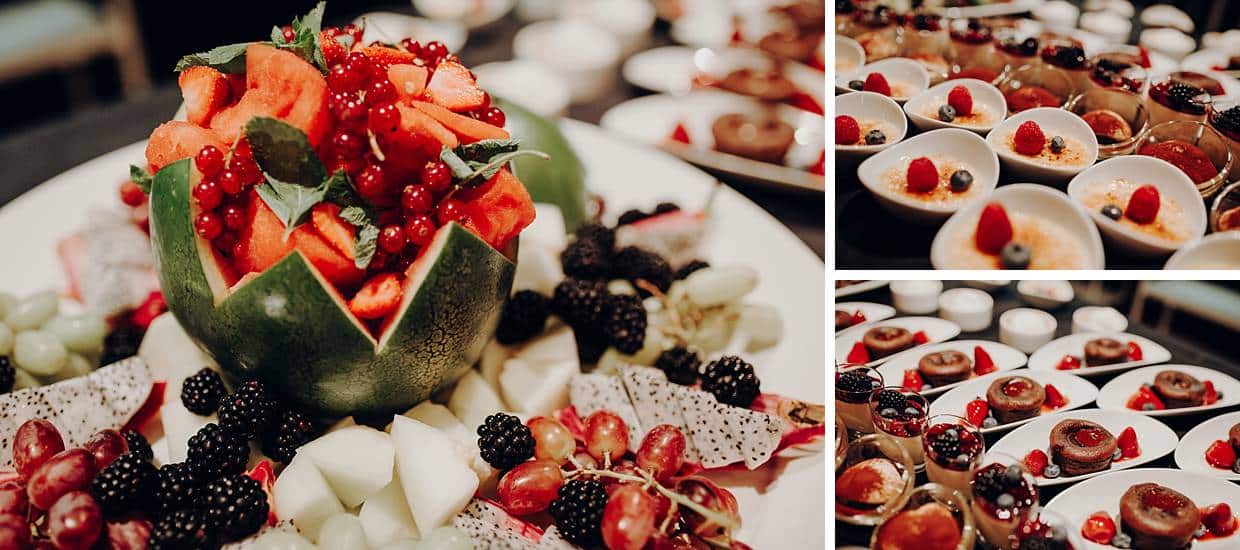 We wedding planners would like to thank you for the order and wholeheartedly wish the bridal couple all the best!
Our wedding photographer Dominic was also with us the whole day & we are very happy about these great pictures.