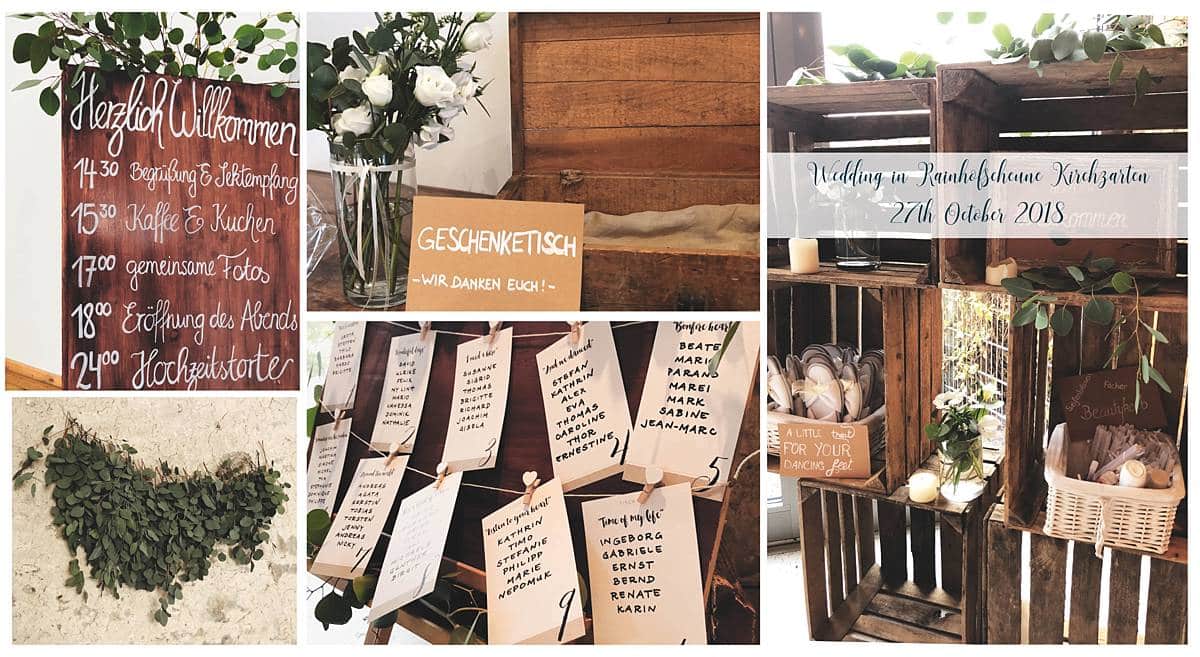 12 Nov

The autumn wedding of Greta & Steffen in the Rainhofscheune in Kirchzarten

No Kids allowed – it says at the wedding of the two.
A rainy Saturday afternoon – we wedding planners gather all the guests to greet the newlyweds with soap bubbles in the stairwell of the location. Then there is the champagne reception in a cozy ambience of the bright barn.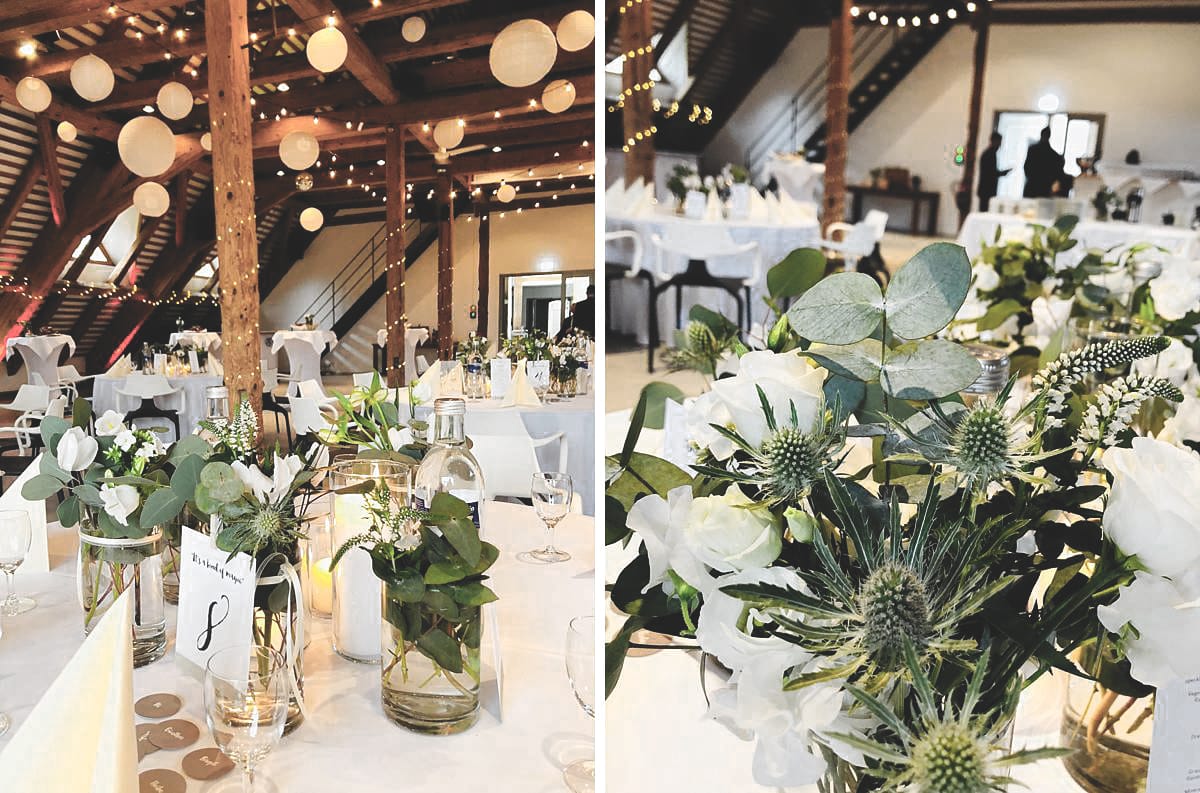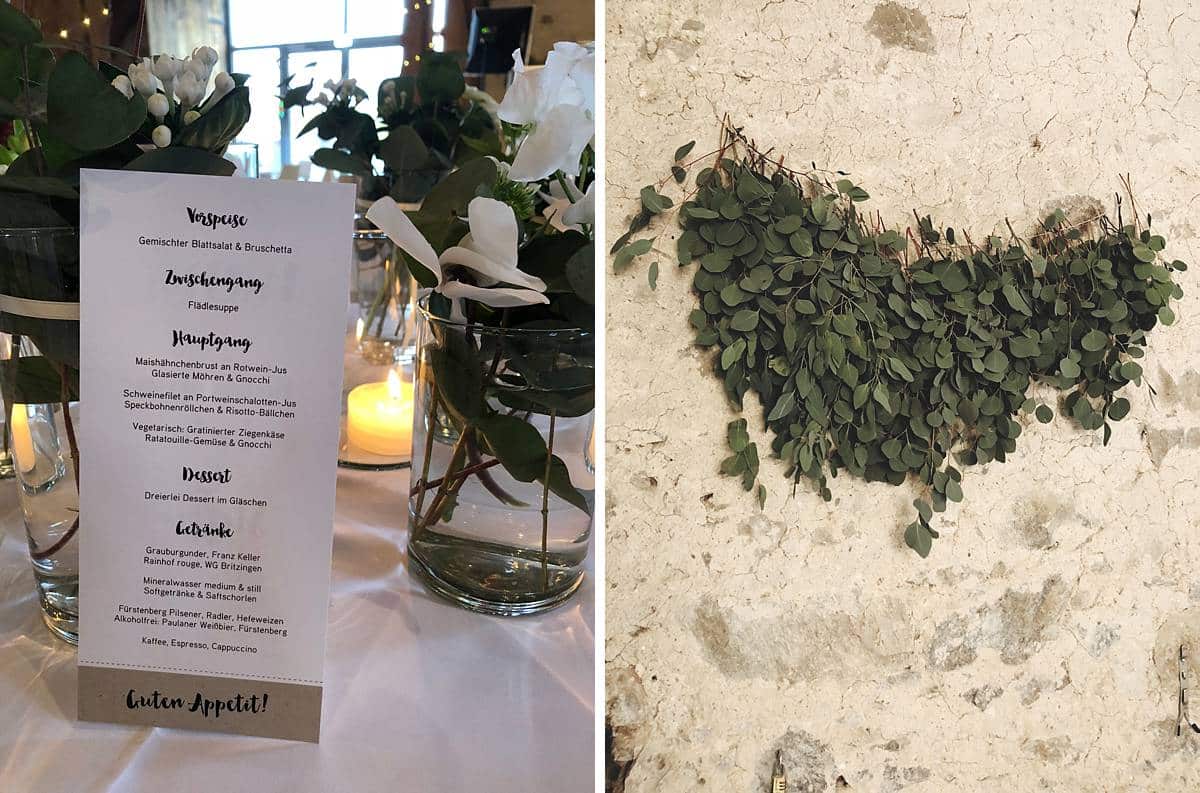 Our decor team has set up a pallet counter, decorated the welcome bar, distributed napkins and, of course, decorated the tables. As master of ceremonies we were booked until the evening.
Eucalyptus – always works! A perennial favorite when it comes to decoration!
This concept with beautiful white flowers always fits in this great barn of the Rainhof 🙂