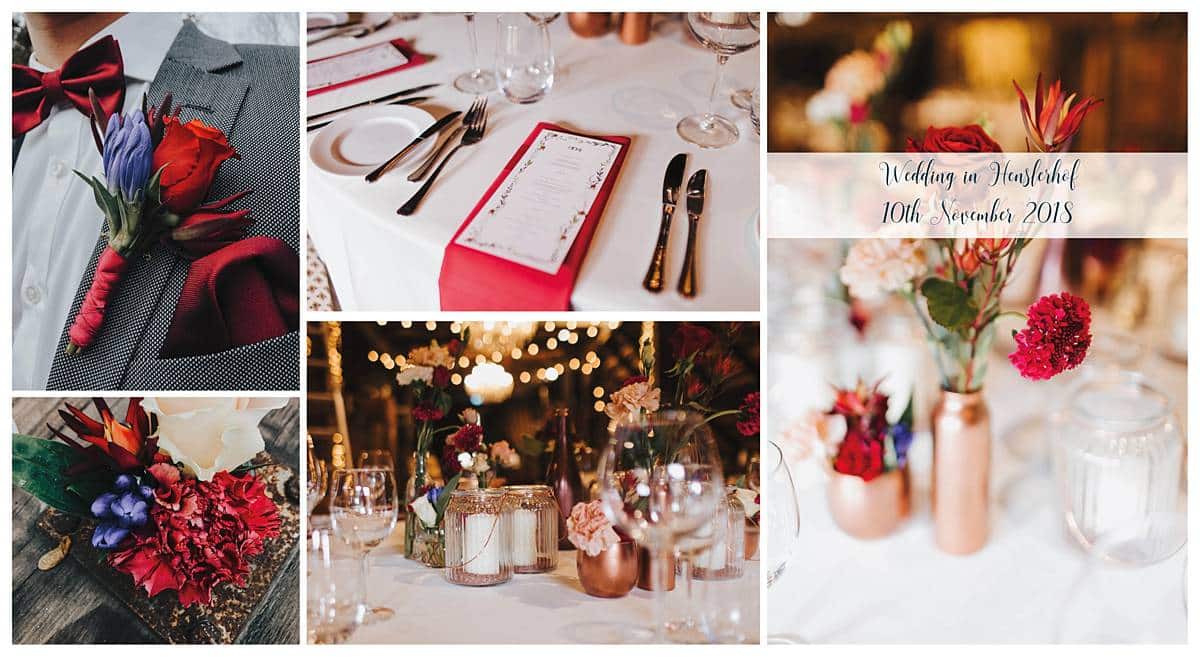 12 Nov

The november wedding on the Henslerhof in Hinterzarten

What a great season graduation 2018 for us wedding planner. A super loving bridal couple, best autumn weather and a breathtaking location.
The old Black Forest farm – a feast for the eyes! The guests, all from far arrived are thrilled.
The free wedding takes place in the cozy horse stable. Cuddly benches and many lanterns decorate the room. The aperitif can take place at the beautiful wooden tables in the outdoor area.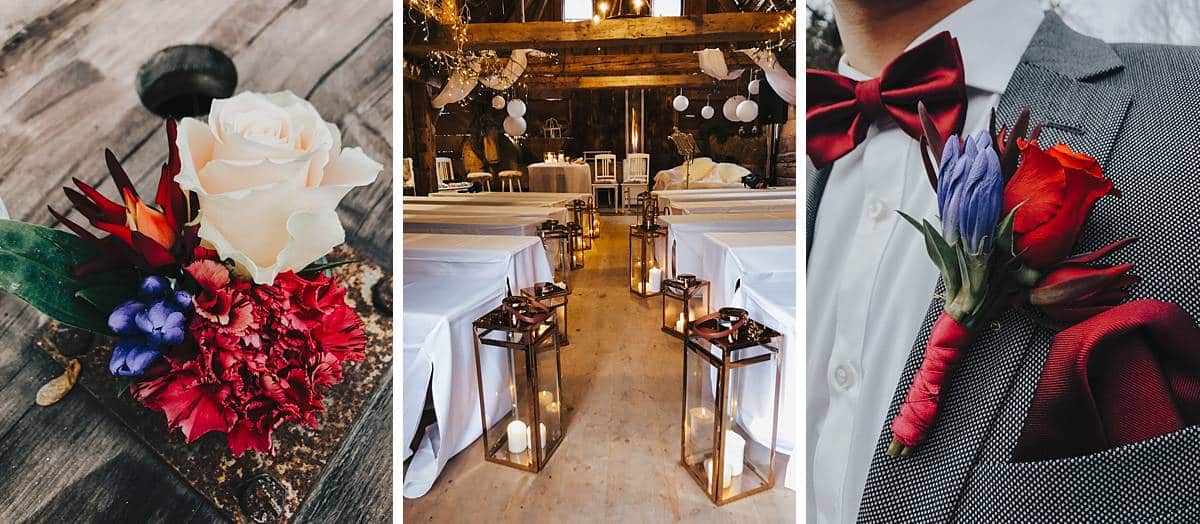 The dinnerlocation has been perfectly decorated by our wedding planner Lea. A warm concept with burgundy and copper – perfect for autumnal November days❣️ The blue gentian brings color into the concept and was a wish of the bride.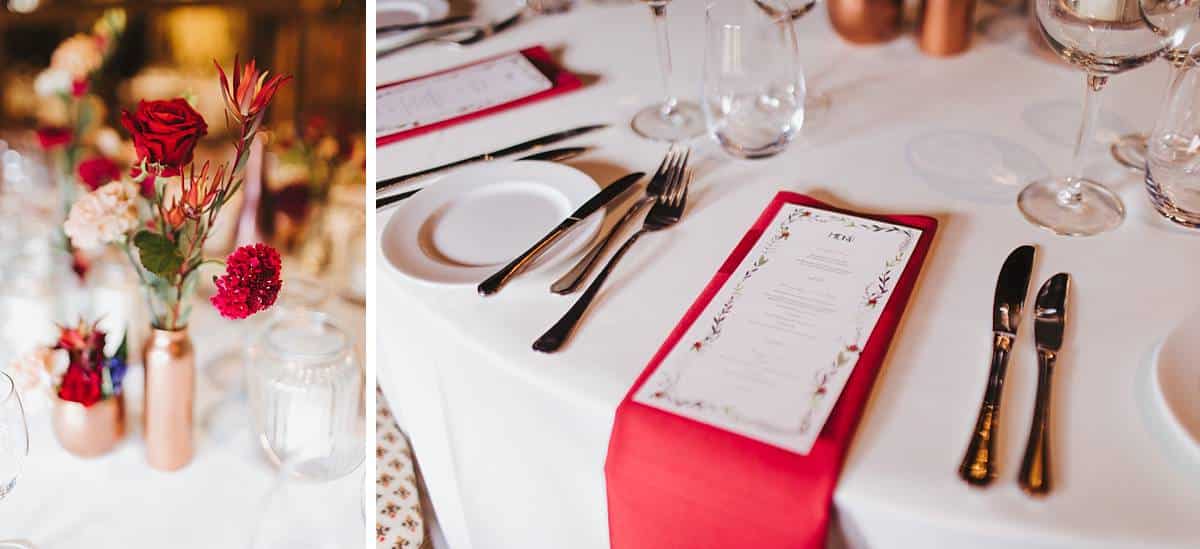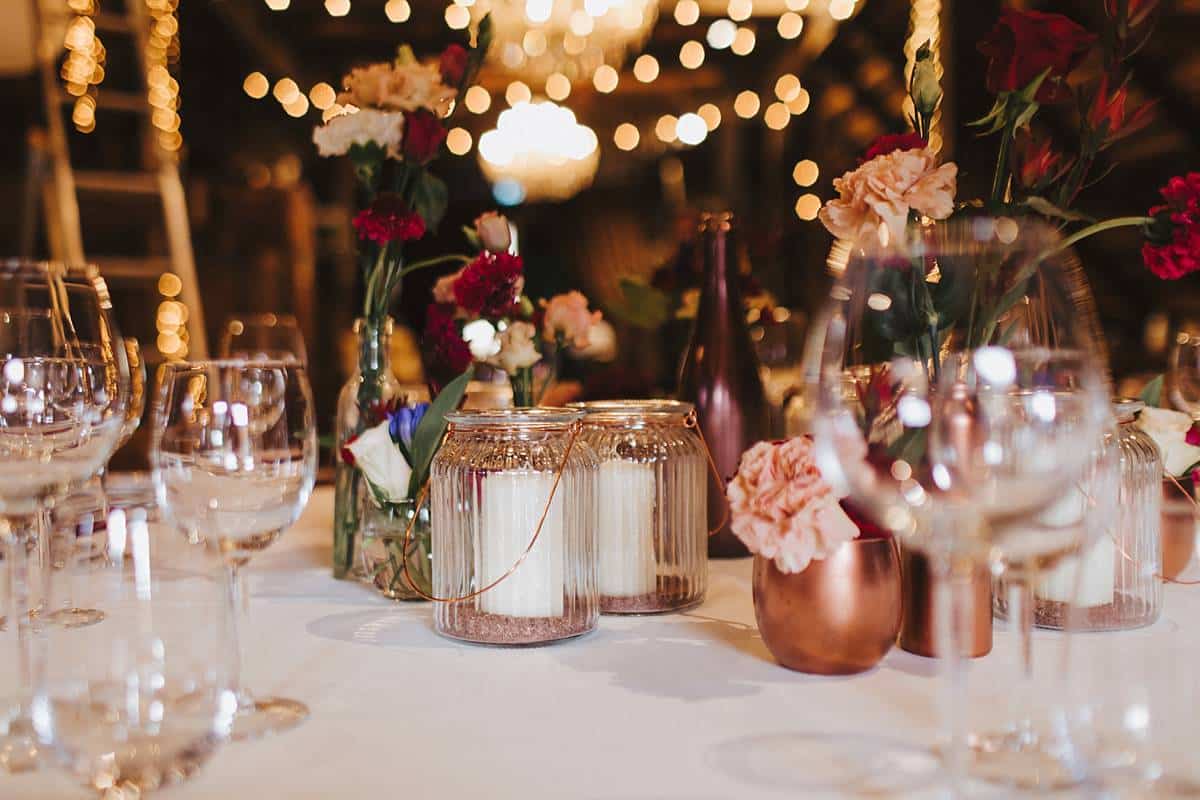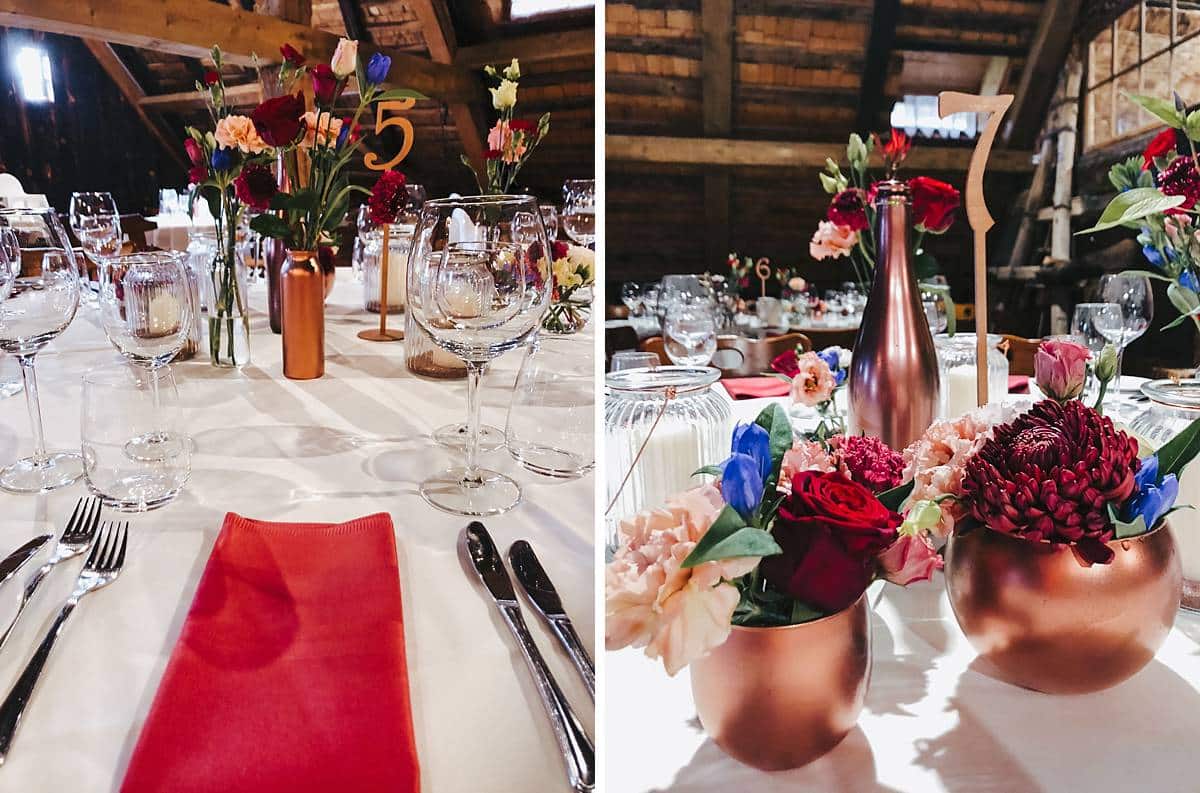 We wish you all the best of your little family!