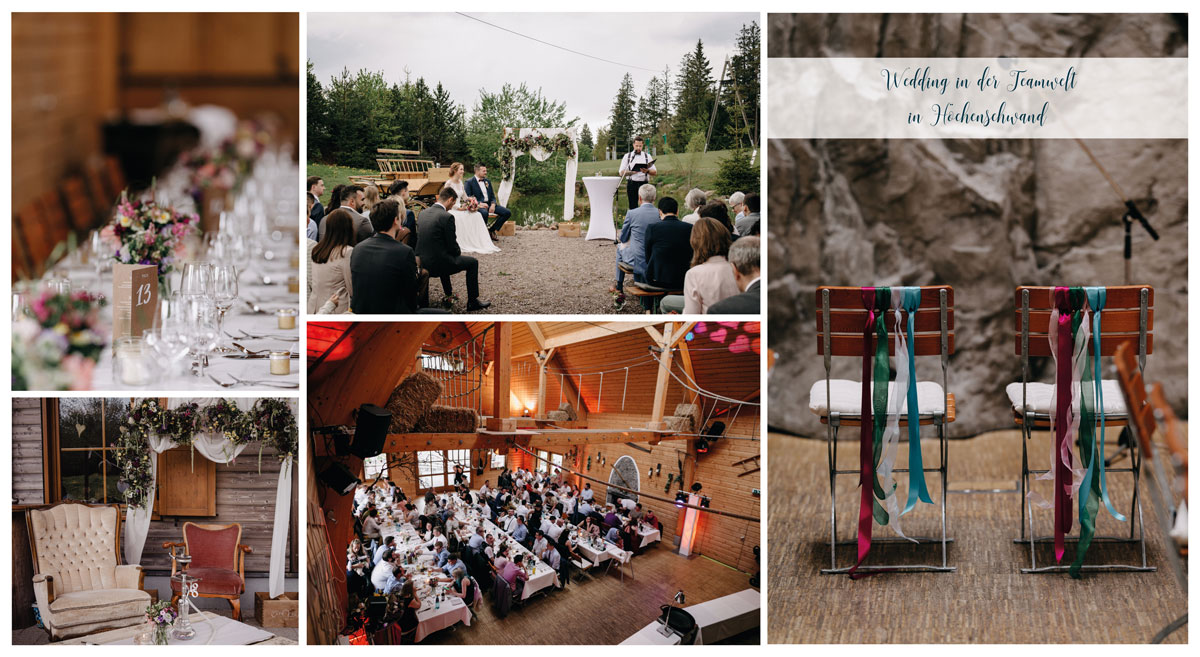 25 May

The exciting wedding day in May rain in the team world in Höchenschwand
What was that day! The 25th of May 2019 really had it 🙂
Sabrina and Steffen – an absolute bridal couple marries in the team world in Höchenschwand.

As part of the all-round carefree planning, we accompanied the two as weddingplanner around Freiburg for about 2 years.
Until such a wedding party with over 100 guests is an immense effort.
For the wedding week we were wedding planner and especially the bride very demanding: the weather forecast was everything else than sunny, why and dry.
Until shortly before the wedding it was very exciting. Can the wedding ceremony take place outside? That was the bride's biggest wish.
While it was pouring out of the bucket, the sky suddenly opened! Therefore, all wedding planners have quickly tackled and zack, the wedding was set up again outside.

What luck! It is triggered directly after the ceremony;)
Suitable for apero – the sun is shining! Juhu!

Later, when it's time to open the evening room, the rain comes – but no more problem. On a beautiful window table plan, guests will find their seats.
Under the roof outside, the lounges can be set up and it can be comfortably strolled.
A nice evening program with great food completes this great day.

Thank you, that we wedding planner were allowed to accompany you during this time!
You are a wonderful couple, all the best for you.
Pictures: Nadja Osieka: https://nadjaosieka.de