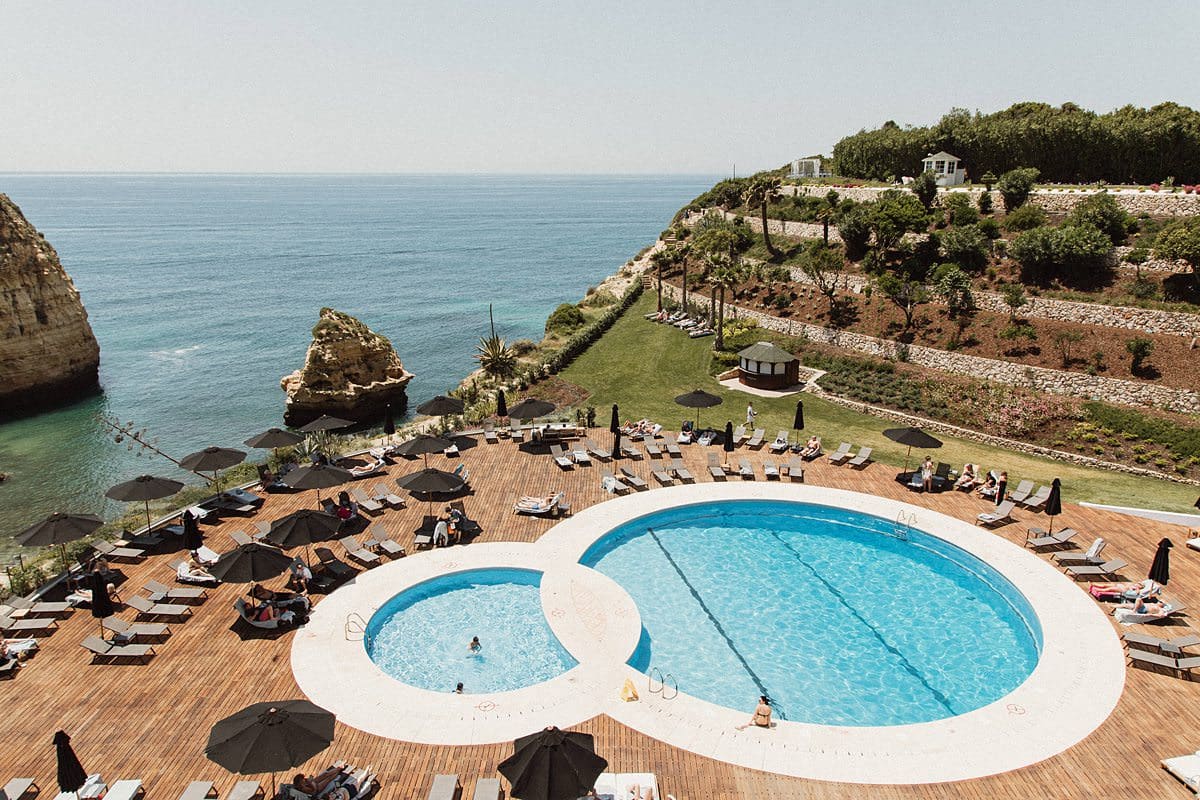 16 Jul

MARRY IN PORTUGAL- A DREAM IN MAY!

What a wedding! We wedding planners were in Portugal at the Tivoli Carvoeiro Algarve Resort to plan the wedding of our bridal couple & accompany them on their wedding day with the wedding & the evening party.

In advance the location is searched & booked. After that follows the detailed planning & booking of the wedding cake, the DJ, the registrar, the interpreter & many service providers more. The planning continues with the schedule – when will the wedding take place at the belvedere cliff top? When is the photo shooting? When will dinner be served? The wedding cake before or after the wedding dance?

We also meet up with our bridal couple in our wedding loft and discuss the decoration concept. Which tablecloth will be used? How will the table be placed? What flower arrangements & napkin colours do we recommend?

All this is worked out by us perfectly & harmoniously to an overall concept & communicated & organized with the location in Portugal. On the big day we are on site & decorate everything, deliver the personal floral arrangements to the bride's room, calm the nervous groom & distribute the menu & place cards.
Our wedding photographer is there to photograph the getting ready & accompanies the bridal couple until the evening after the wedding dance in the breathtaking Sky Lounge with unbeatable views of the sea.