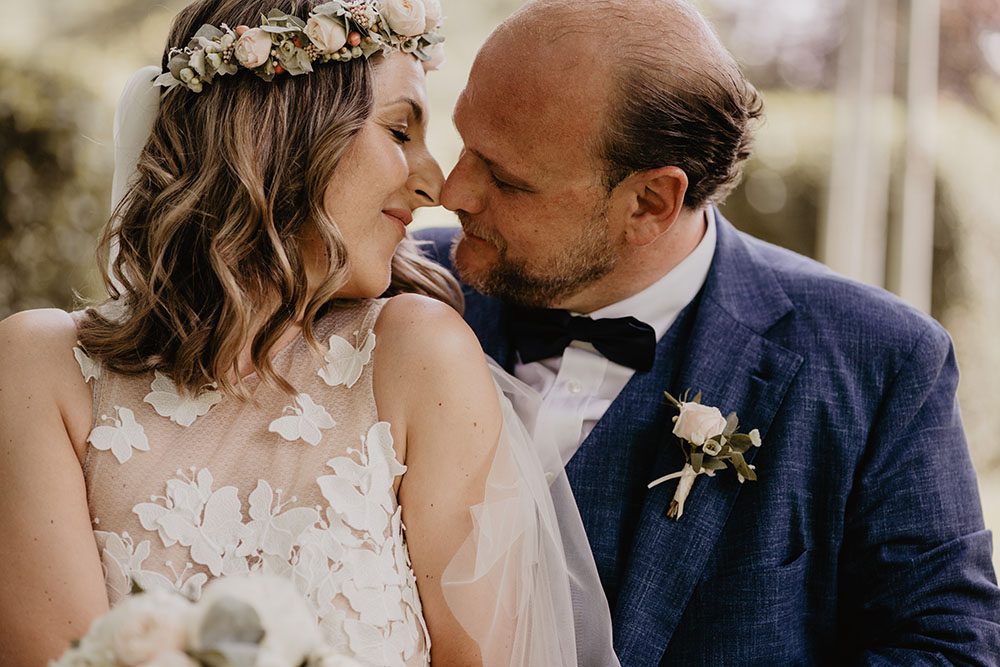 02 May

Designing an outdoor wedding in Hofgut Lilienhof

The free wedding ceremony took place in the spacious garden of the Lilienhof estate. With a very special wedding design, many different chairs and old armchairs were mixed together to create a breathtaking overall picture. Wedding dreams came true under white parasols and the warm sun. At the outdoor ceremony, the wedding speaker created a wonderful speach for the bride and groom which was supported by acoustic music.

Dinner and the celebration also took place in the open air. The wood-colored crossback chairs from VonRock were also used here. With the massive wooden tables and light linen runners. The wedding design of the table decoration also features golden accents, such as the golden edges of the transparent underplate or the beautifully structured glasses from the rental shop. The main colors on the table are white, eucalyptus green and gold, paired with the natural wood color of the tables and chairs.

The numerous lights only became visible towards evening. A very special summer night atmosphere was created with a large garland of lights on the linden tree of the Lilienhof. Numerous lanterns were also part of the decoration concept. The candlelight complemented the romance of the location.
Planning & concept by Rock Wedding
The Rockwedding team supported the bride and groom in creating a wedding concept. We came up with a coherent concept regarding decoration and flowers. But not only the wedding design was in our hands, also the decoration on the wedding day itself, so that the outdoor wedding of the bride and groom made their wishes come true.
The day was captured by Anna Huber Photography. The photographer from Weisweil has specialized in wedding photography. But she is also your contact for families or baby shoots. She was also enthusiastic about the wedding design and the numerous lights that lit up the night.