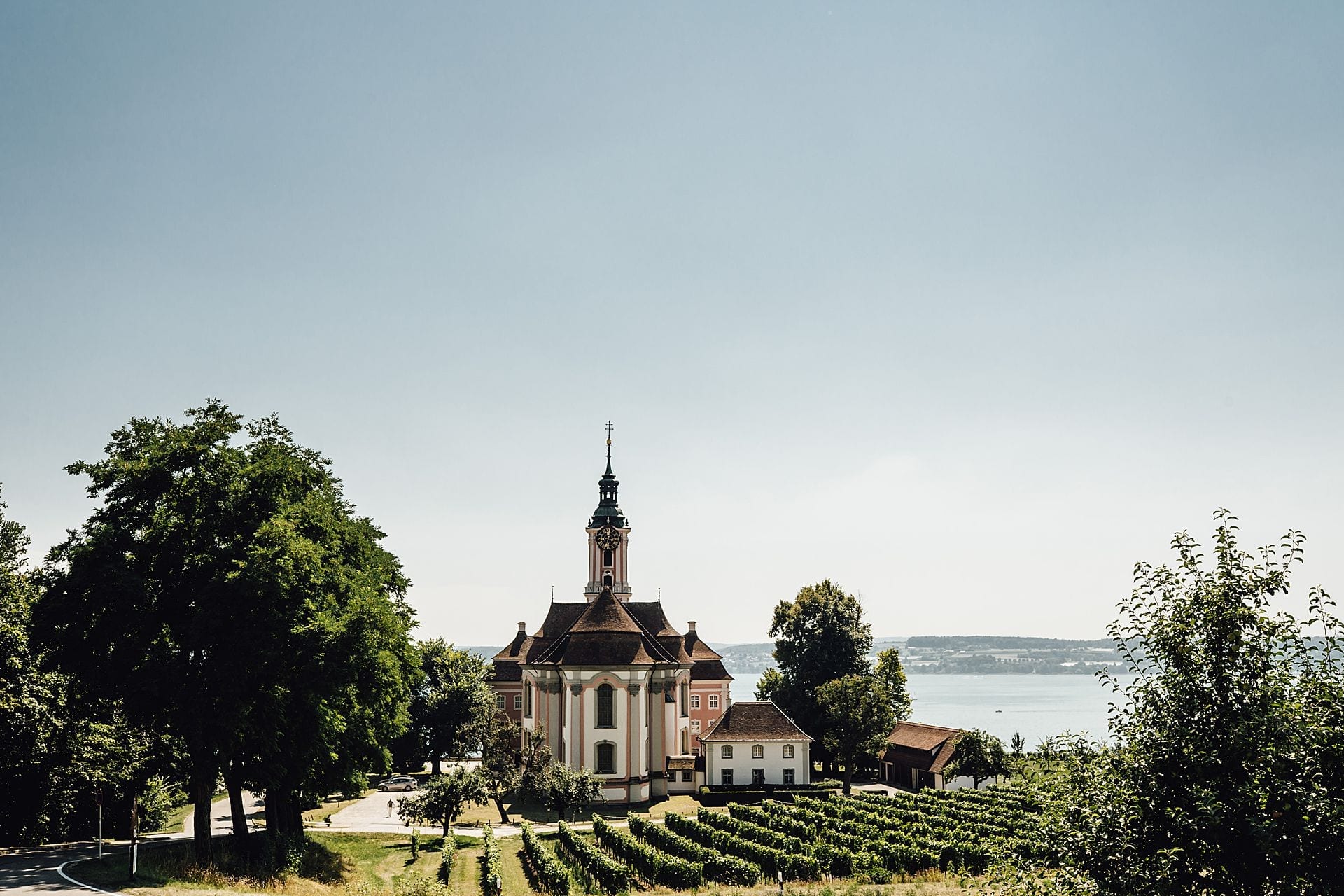 11 Nov

A DREAM WEDDING WITH OUR GERMAN-SCHOTTIC BRIDAL COUPLE FROM DUBAI ON THE BEAUTIFUL BIRNAUER OBERHOF IN UHLDINGEN AT BODENSEE

Well in advance, the lovely bride-to-be Simone contacted us and called for help 🙂 Very much! Here we are wedding planner and we support you gladly. Said done – there was a lot of work. Special wishes like: lake view, suckling pig grill, a free ceremony, hotel possibilities and very good food. All these were important criteria for us Weddingplanner to find the perfect location on Lake Constance. The choice fell on the Birnauer Oberhof – a fantastic location.
We wedding decorators have built a lot: from pallets, over old armchairs, fairy lights, umbrellas, lanterns, our market wagons, covers, flowers, hand-written boards. All this contributes to this beautiful overall picture: a dreamlike decoration concept with soft blue, purple and white in a breathtaking ambience.
The free wedding with Miriam Krug the wedding whisperer takes place on a plateau in the vineyards with a view of Lake Constance. It is incredibly warm and so we provide umbrellas, fans and water. To move in there is a decent invasion with bagpipes – also very special for us wedding planner!
Over the day there was a lot to organize for us. The guests from Dubai and Scotland – all English speaking – had brought a lot of program and wishes. Our wedding planners Anna-Maria and Kim worked alternately from morning to night at 02.00 clock for our newlyweds and their guests. Until the last guest in the night bus rose – all done 🙂 All the service providers have contributed to this incredible day and he will be exactly how this has presented our bridal couple. Many thanks at this point 🙂