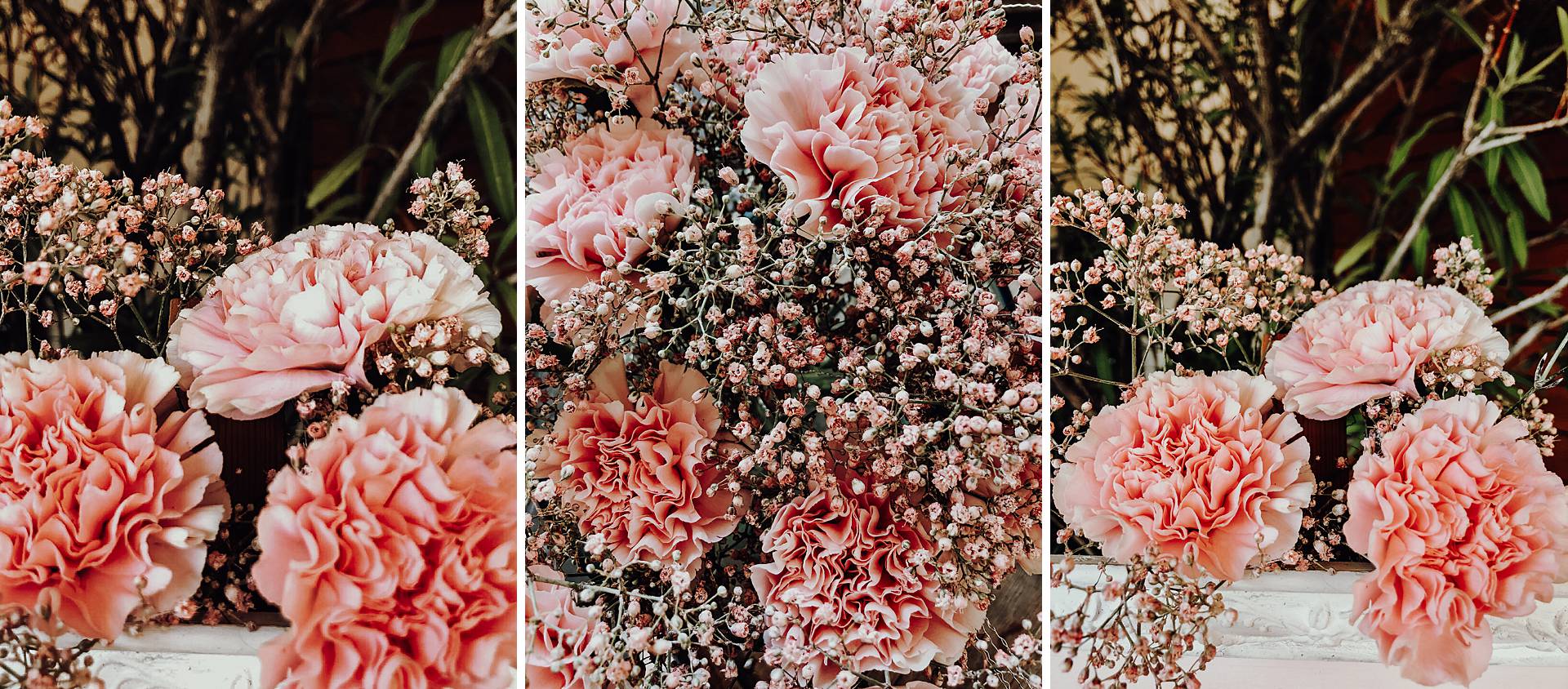 11 Nov

A spring wedding in the winery Franz Keller in Oberbergen

We wedding planners were allowed to accompany our Colombian / German bride and groom for almost a year to make this wonderful day on their feet. As part of the worry-free planning preparations began in the selection of service providers. A prank duo for the wedding was organized, a DJ for the evening, the decoration for the wedding ceremony and the evening room, a shuttle service for all guests and of course a great e-class for the bride.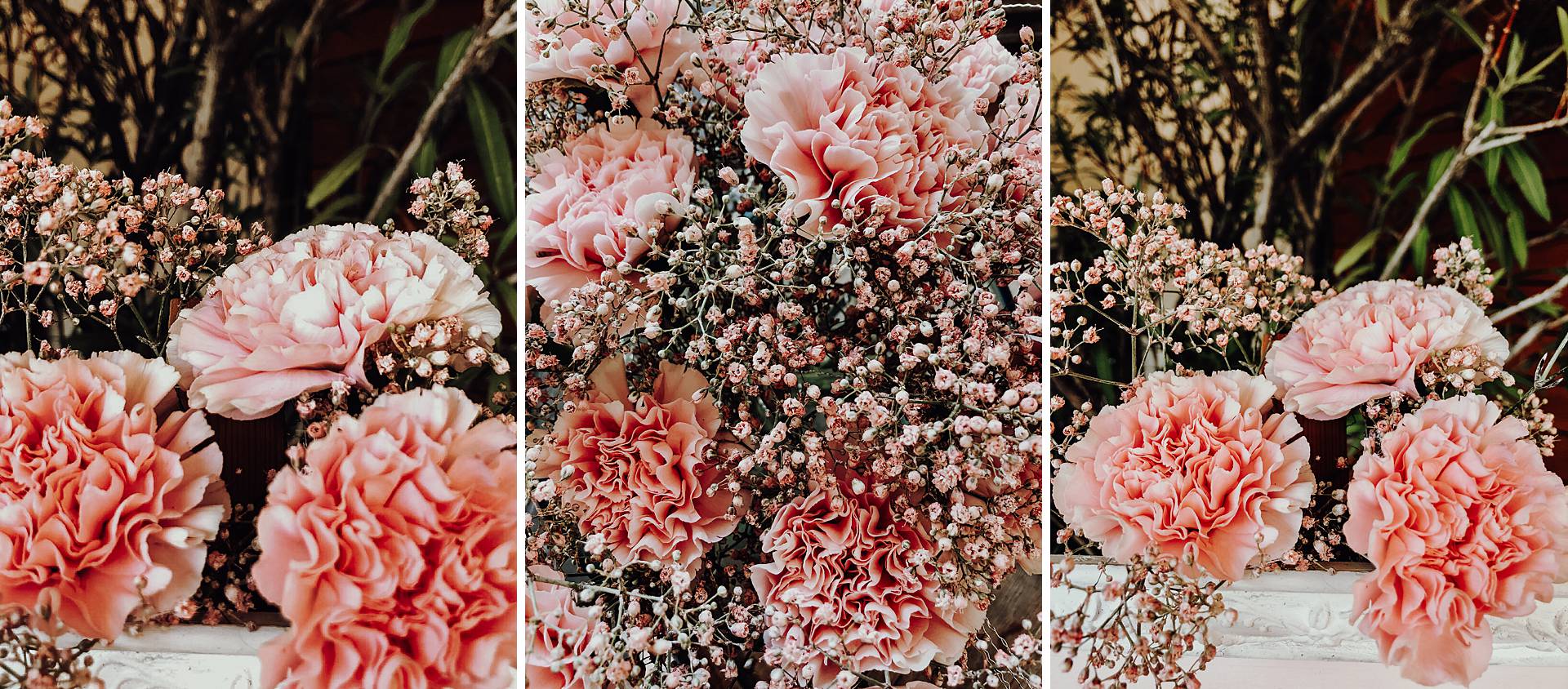 On the wedding day itself, wedding planner Anna-Maria and her assistant Michaela have set up the entire free wedding and floral decorations. Lights were distributed in the dinners hall, gifts were laid out in every square and flowers were set up.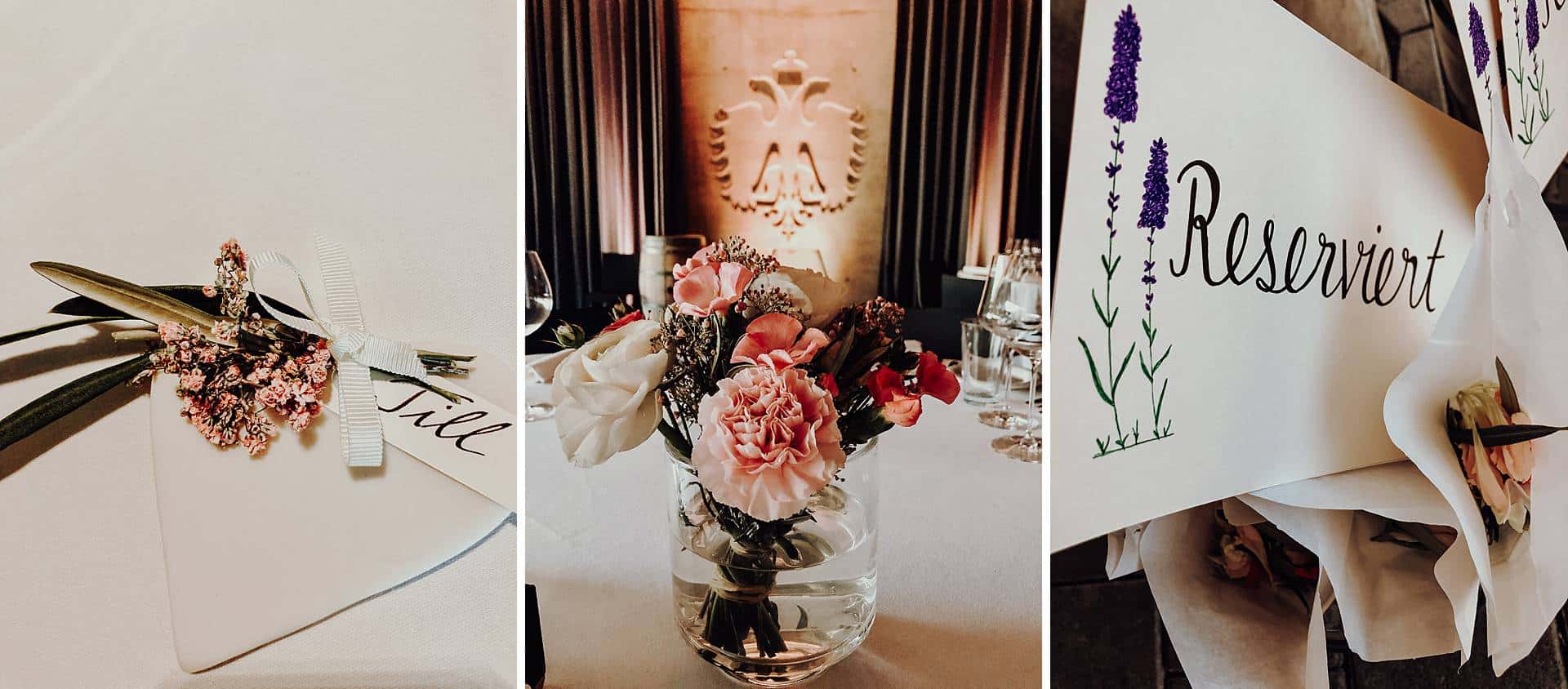 As a master of ceremonies we are the contact person for the groom – for this wedding planner Anna-Maria ordered a wine directly to reassure the service ;-), and to be on hand as a helping hand for the arriving guests. We carry tables, reserve reserved signs, quickly conjure up a required desk and set the flower girls, bridesmaids and the bride with her father to move in.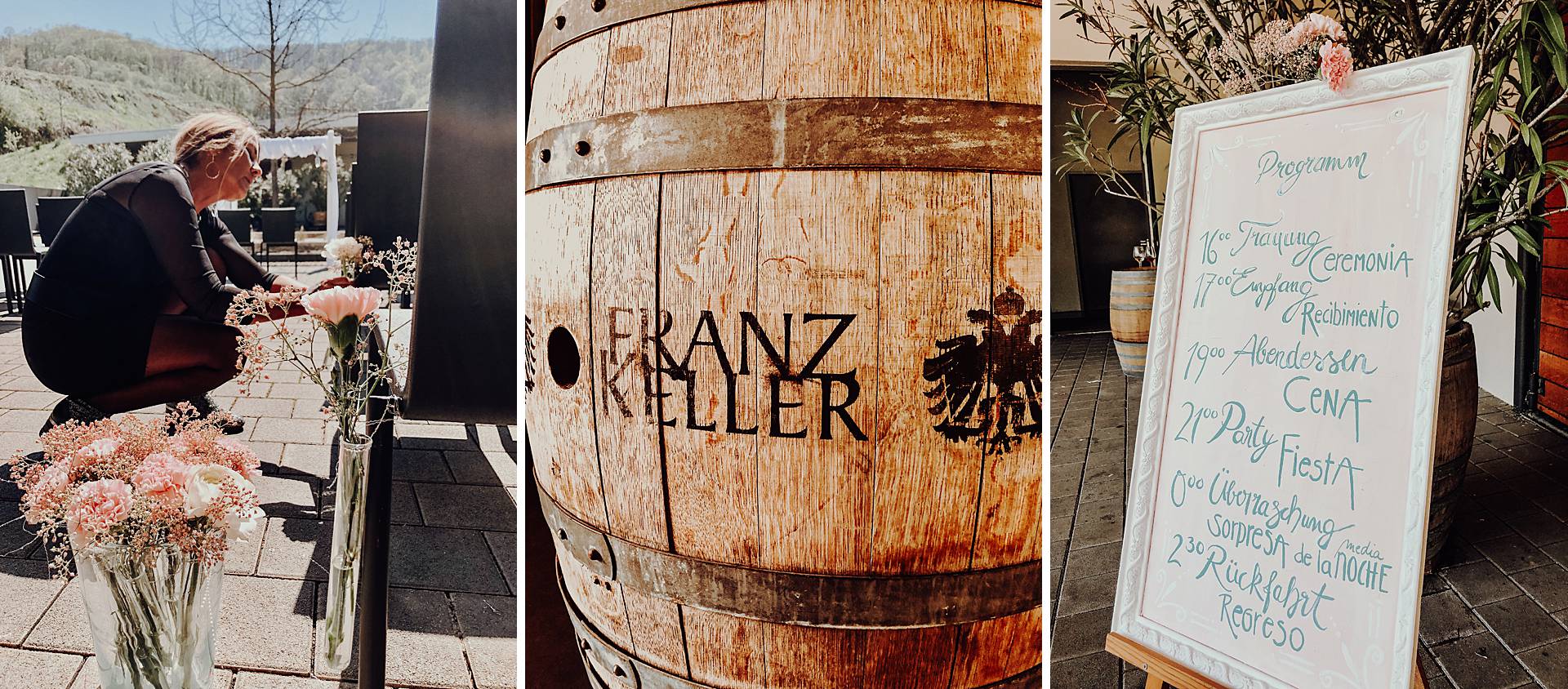 To marry in this unique location, the winery Franz Keller in Oberbergen, is simply a dream. We had gigantic weather and the free wedding took place with a view of the vineyards. Who puts a lot of emphasis on good food and very good wine is here with Julia and the team from the winery Keller in good hands. Thank you for this great day and we wish you all the best!