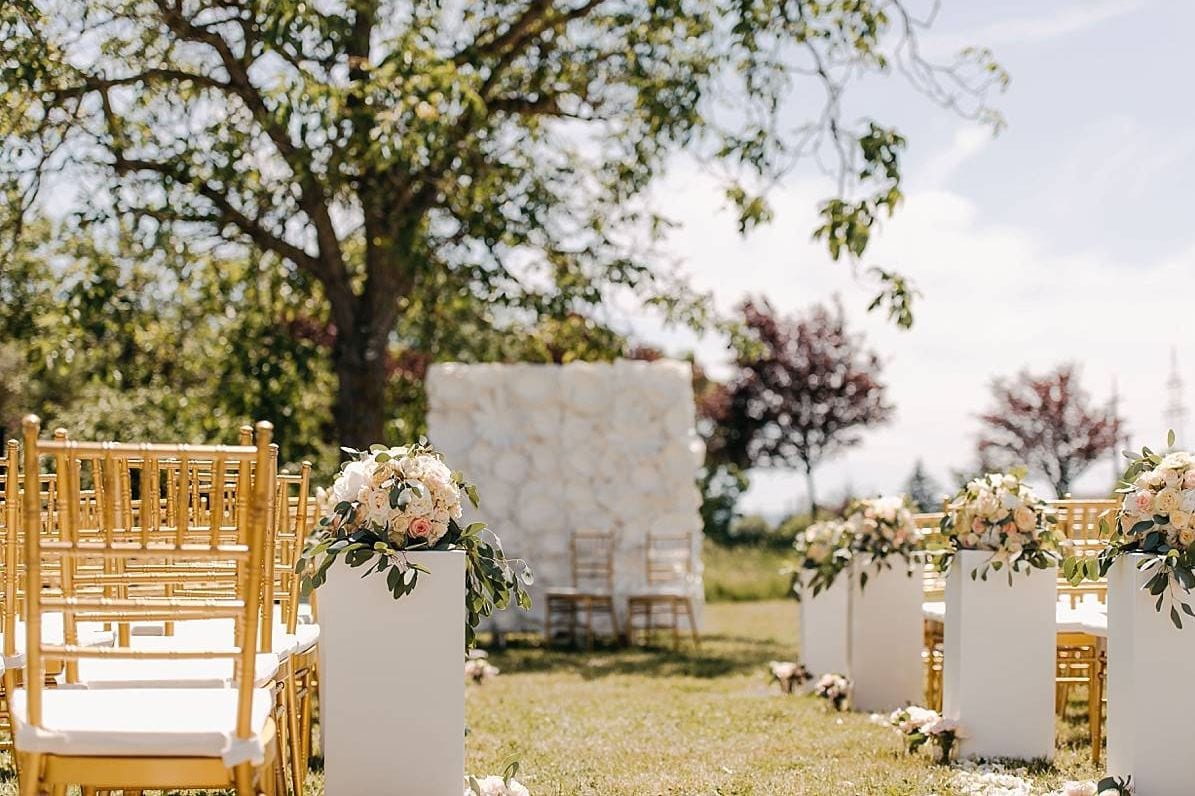 11 Nov

A free wedding with adjoining evening party in the best summer weather in the Sichtwerk in Eimeldingen

Whitsun weekend: A long weekend packed with wonderful weddings.
We were allowed to accompany our bridal couple Sabina and Philipp for a long time. In a worry-free planning, we took care of all matters. The location, the great showpiece in Eimeldingen, was already reserved. So it was clear that there will be a free wedding in the garden of the restaurant. We wedding planners have prepared the order and the concept in advance.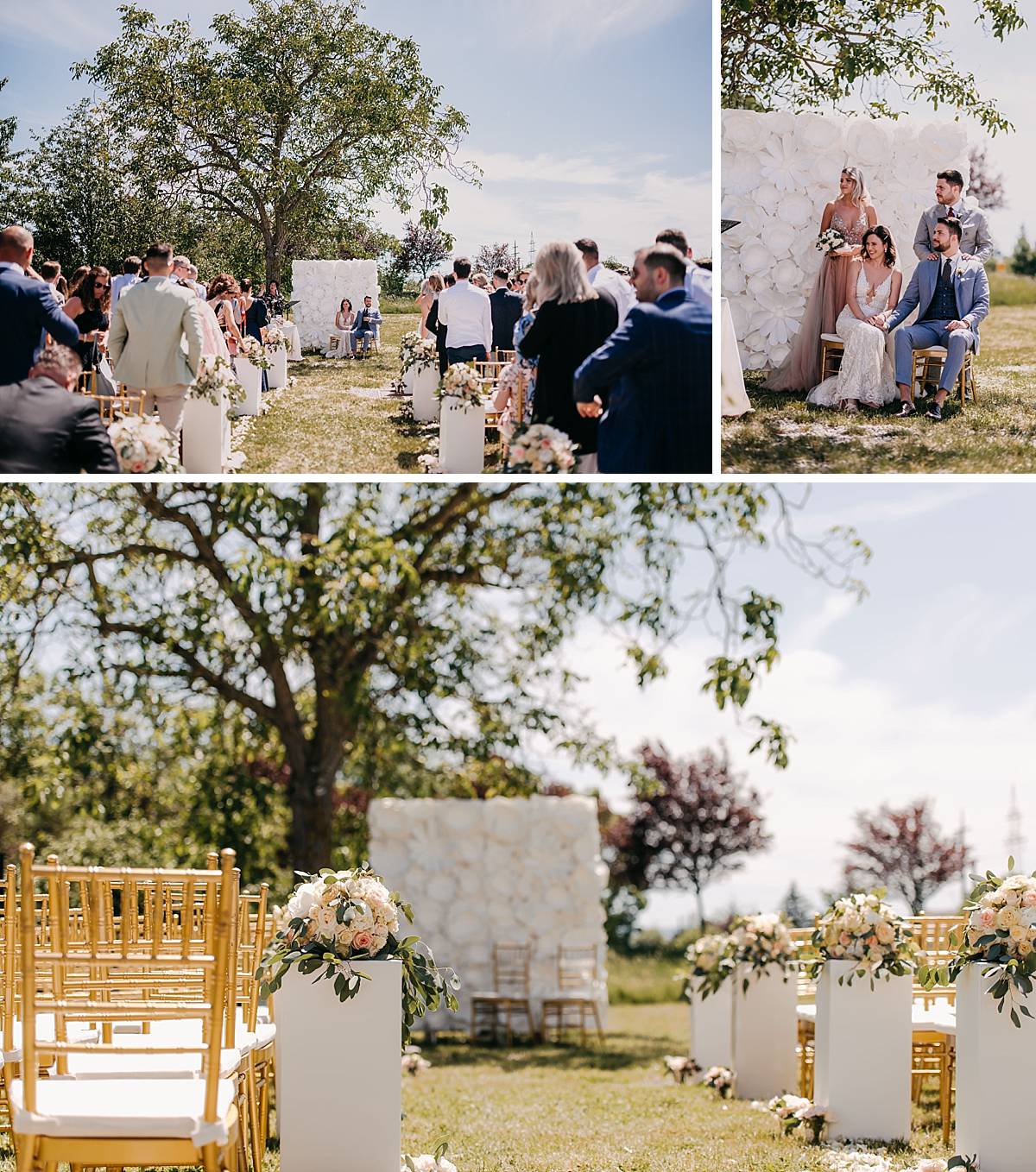 According to Bride Sabina, the wedding design was soon clear: pink with white and a noble gold accent.
Thus, we wedding planners have set up 100 golden wedding chairs on the wedding day, put white columns, decorated them with beautiful flowers and built the flowerwall. The handmade flower wall is also very unique only to rent here with us 🙂 A beautiful background to the JA-saga.


As master of ceremonies we were there all day and were there in the personal service for the bridal couple and the guests.
While the aperitif took place outside in good weather, we wedding planners from Freiburg were busy again.
The entire set-up has to be set up in the dinning room. This happened quickly and chairs and flowers were to be found in the evening in the atrium of the Sichtwerk in Eimeldingen.
Our handmade flowerwall was also found as a background in the photo box. The photo box ran hot the whole evening!
A super relaxed celebration with grandiose guests and a charming bridal couple.

Thank you so much that we were all able to contribute to this day.
From the wedding planning to the wedding photography, the furniture and the equipment, the photo box and the dream girlfriend – all from one source 🙂