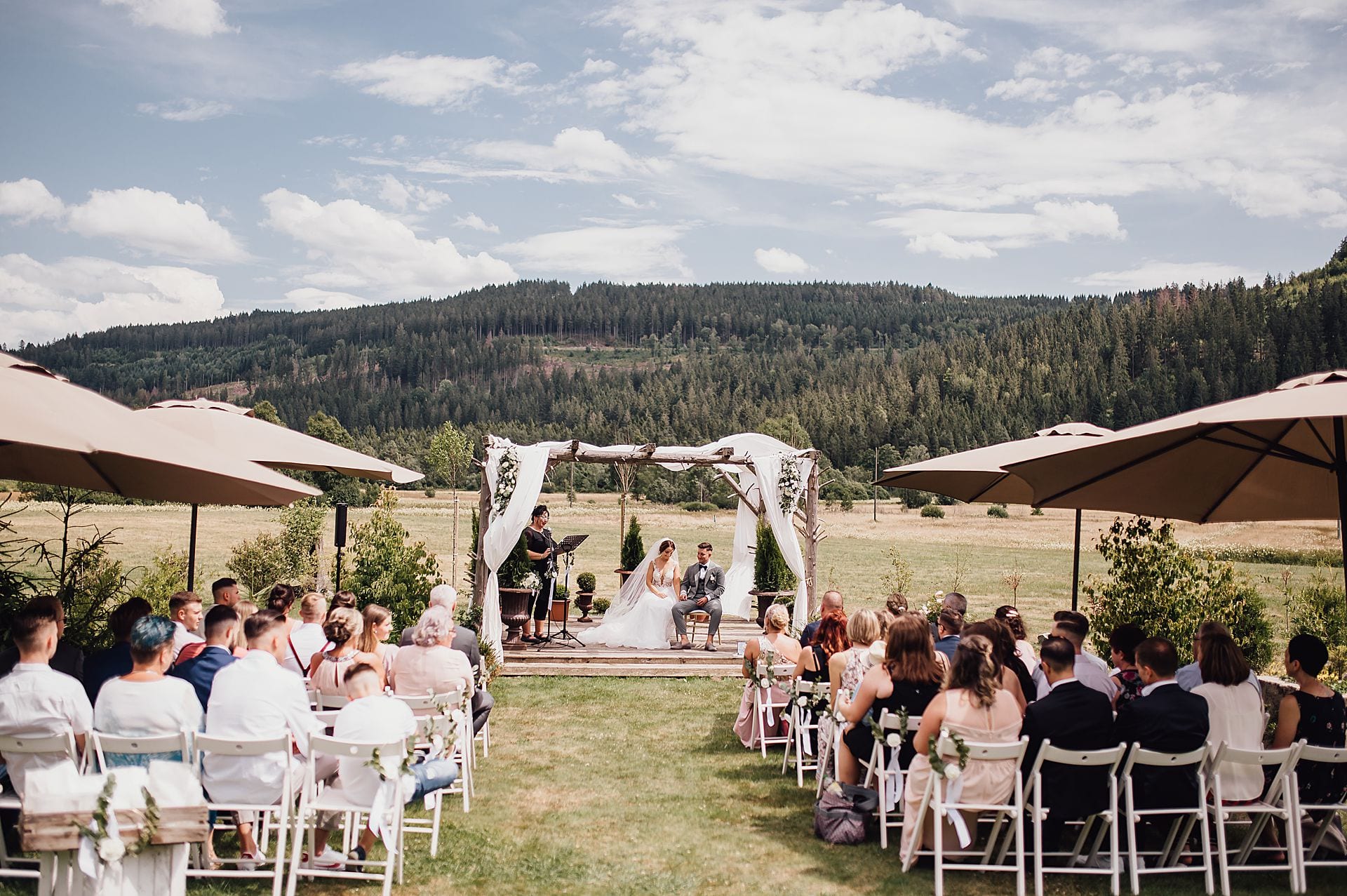 11 Nov

A free wedding and the relaxed evening party at the Henslerhof in Hinterzarten

Our wedding design is just right for brides who love that special something! Packed with ideas, photos and wishes, the bride and groom come to the appointment in our wedding loft. Then the moodboard will be reviewed, ideas collected and the briefing processed 😉 From the bridal bouquet over the jewelry for the wedding car, welcome signs, table plans, gold lights, lanterns and of course the table decoration: nothing is forgotten! We have chosen our favorite colors and we get their input which would fit or what the location offers. Also our bridal couple Yasemin and Enrico booked us for the wedding design and we did it. The free wedding took place in the outdoor area of ​​the Henslerhof in Hinterzarten and was seated and decorated by us. In the dinners we put on tablecloths and ironed, distributed flowers, put up candles, set up signs and much more. Immediately after the wedding, the chairs were dismantled and the bridal couple could celebrate relaxed. We wedding planners love the Henslerhof in Hinterzarten – such a beautiful, old Black Forest farm 🙂

Thank you for allowing us to implement our deco concept here!