11 Nov

The Open Air Wedding on Hofgut Dornsberg

My two ladies Sabrina & Dana – also affectionately called Bodensee-Mädels – came to us 1.5 years ago and with the wish to experience a perfect day of dreaming. Best everything in the open, very relaxed and informal only with the loved ones.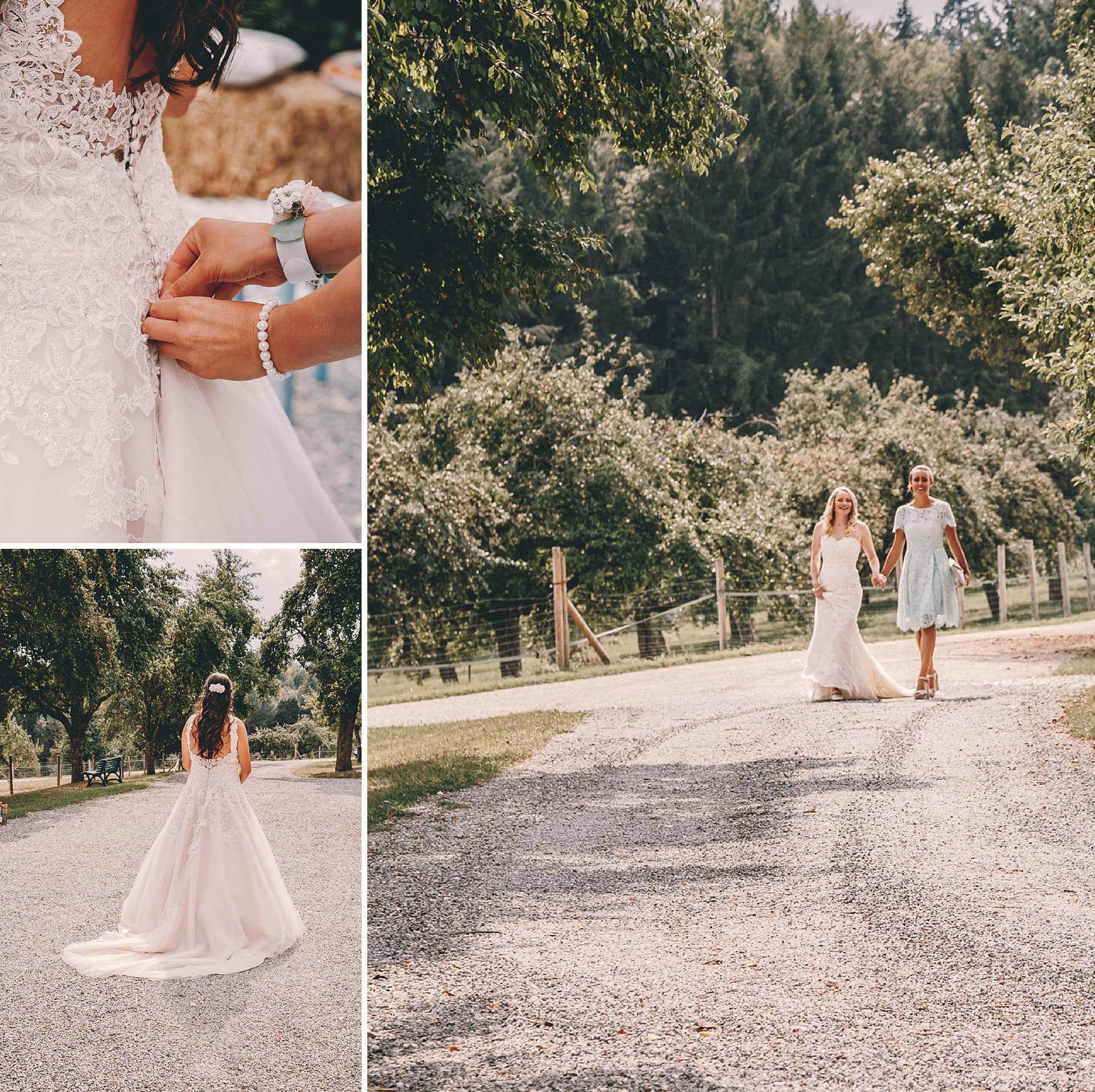 A suitable wedding location was quickly found by us wedding planners, the magical Hofgut Dornsberg on Lake Constance. Here you can exclusively rent the whole Hofgut and may realize his wedding as you like. There was nothing to stand in the way of a free wedding ceremony and a celebration in the open air.
In the planning period, the appropriate service providers were selected, the concept of decoration worked out, the daily routine worked out, hotels were searched for guests and much more. We wedding planner stood for our girls always with words and deeds to the side.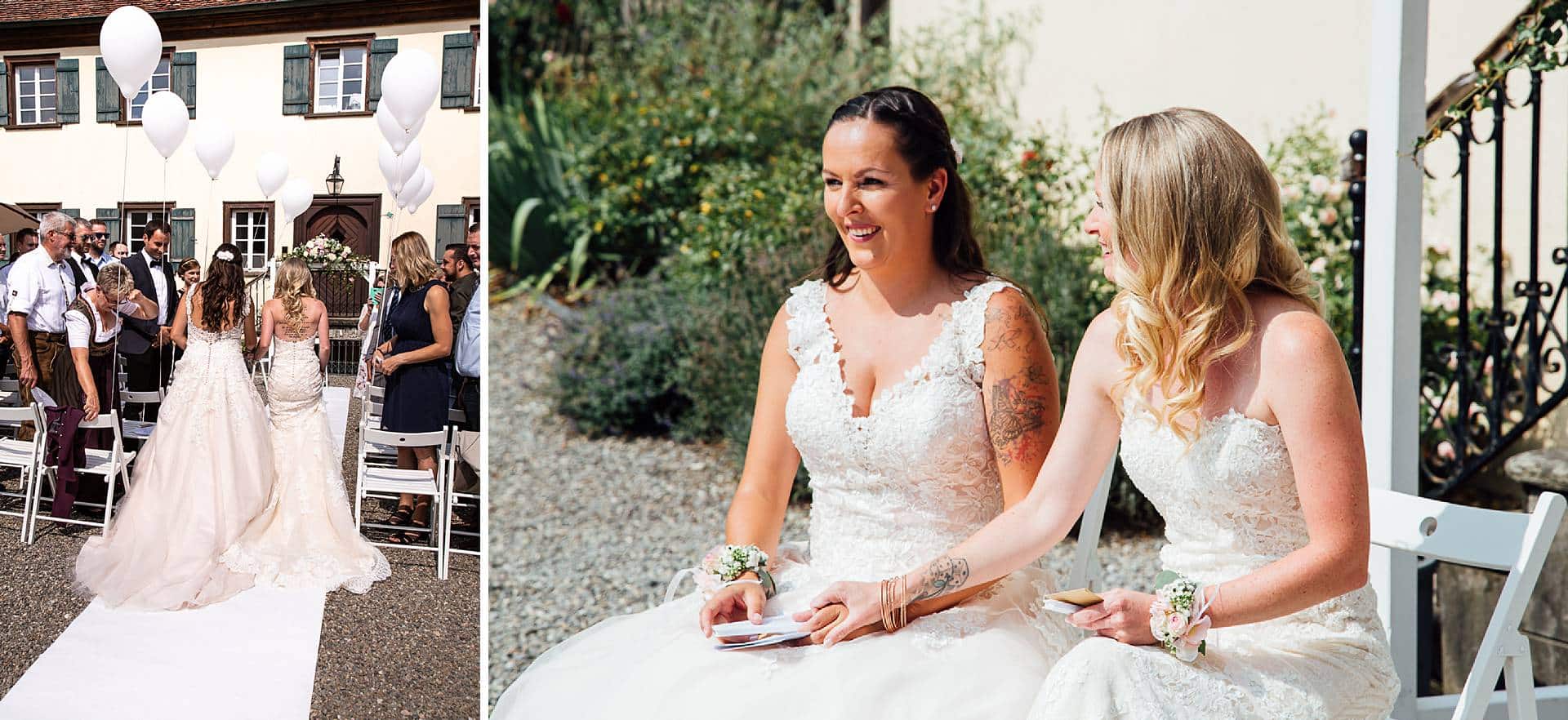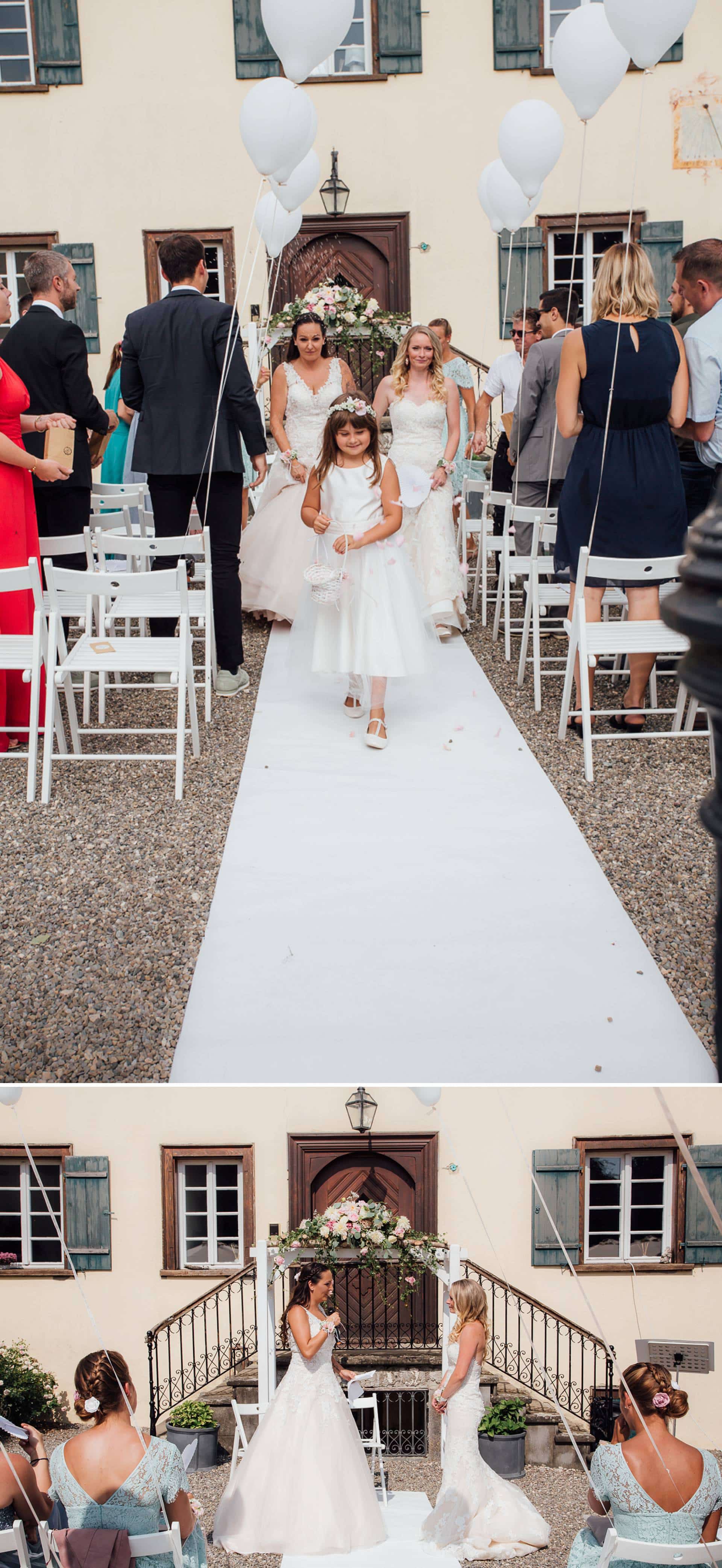 On the big day, the weather forecast was anything but good, rain was on the radar now the big question is we make the dinner outside or everything in? We took full risk and were rewarded. Just in time for the free wedding of the two even the sun came out and it had to be set up spontaneously umbrellas. The free wedding ceremony of Say Yes was very emotional for the bridal couple, the friends and the family, because even as a wedding planner, you even squish a few tears :-). Then we went to the cozy champagne reception over with great live music. The ladies disappeared in between for a short bridal pair shoot. The yard, which served as a dinner area, was decorated with fairy lights, and between the trees hung many photos of their lives together. On the wooden tables, a top runner provided for a certain elegance, in the floristry were designed loose eucalyptus garlands and great, large flowers in small vases made for eye-catcher.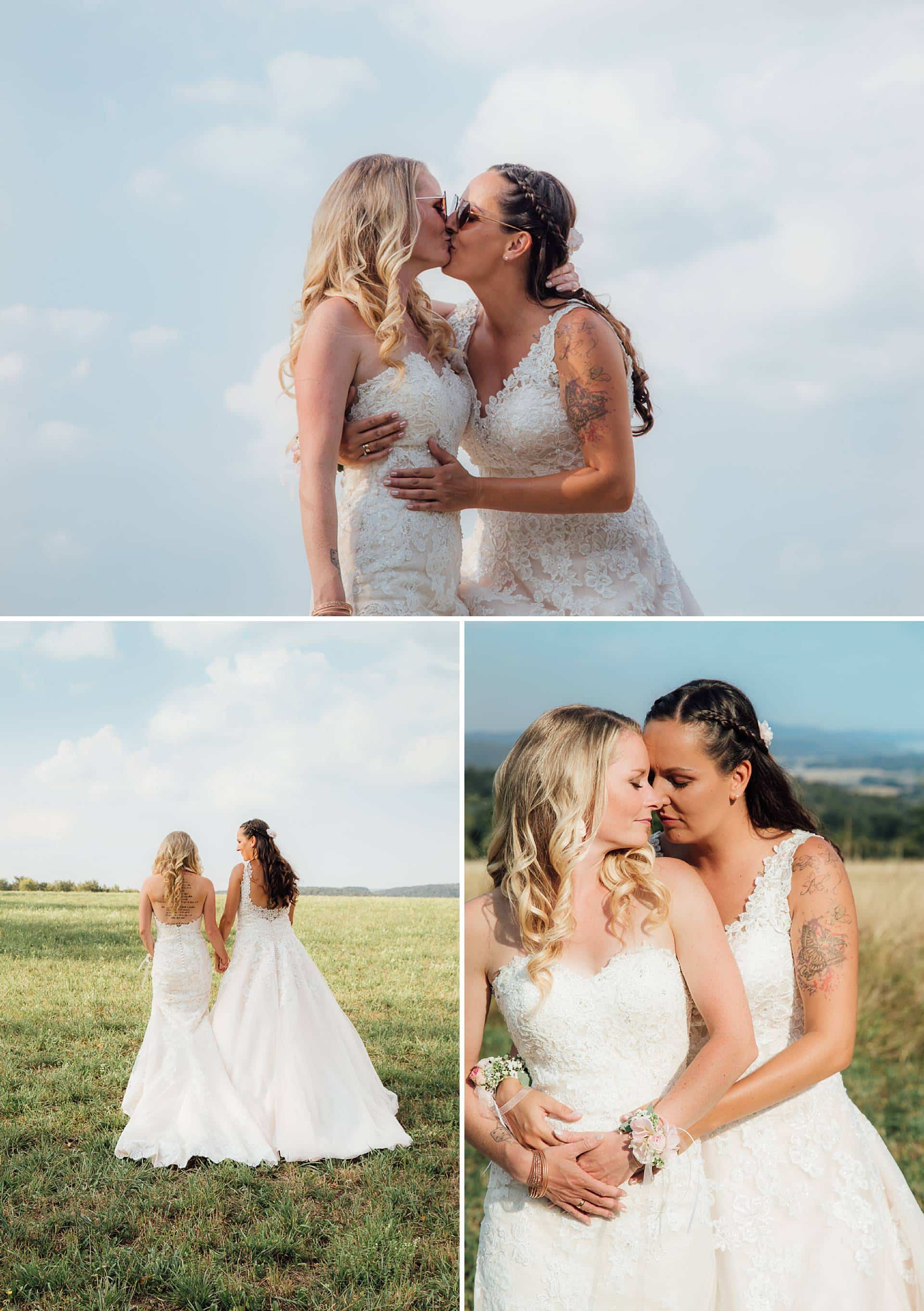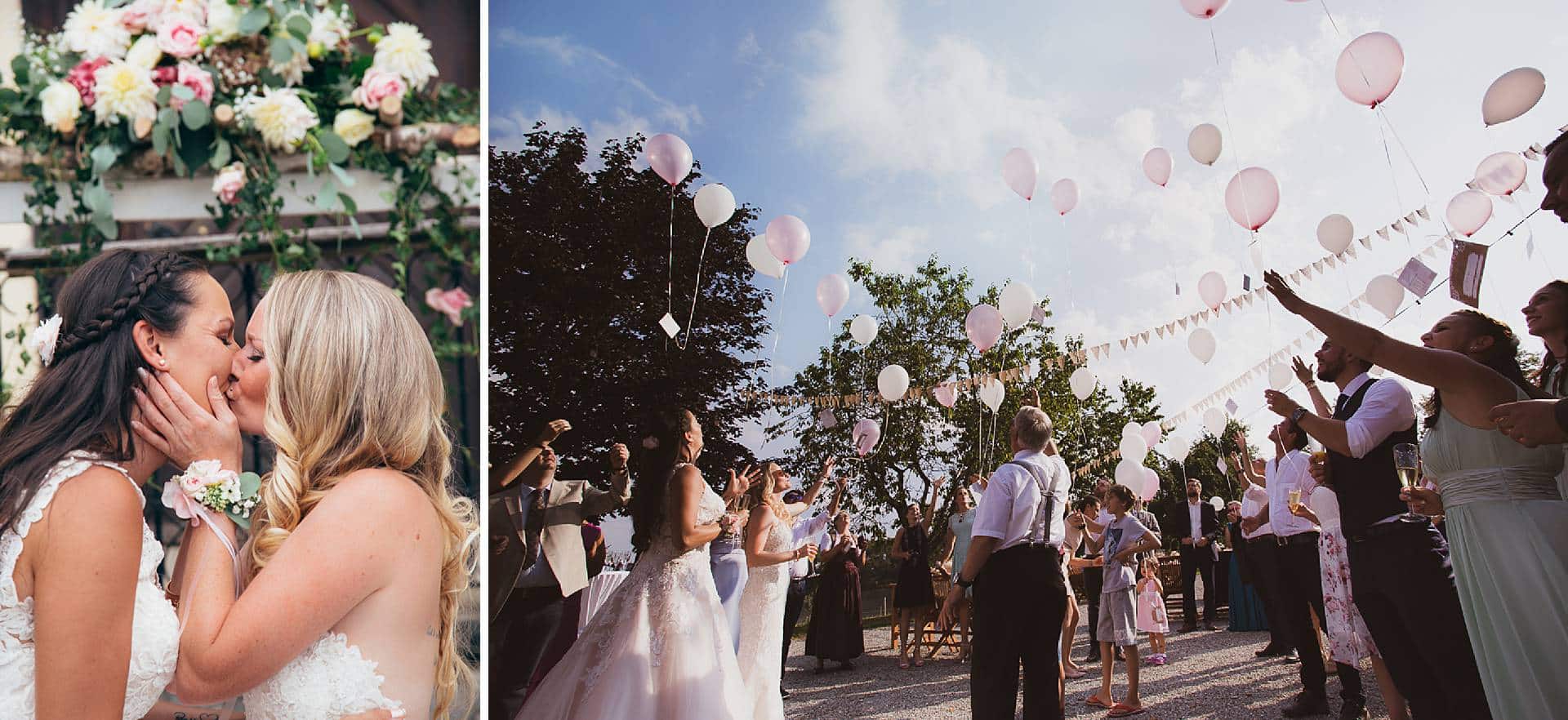 There was a delicious barbecue buffet for the guests and for dessert a beautiful wedding cake, then was really heated with a DJ and made for the perfect wedding atmosphere into the wee hours.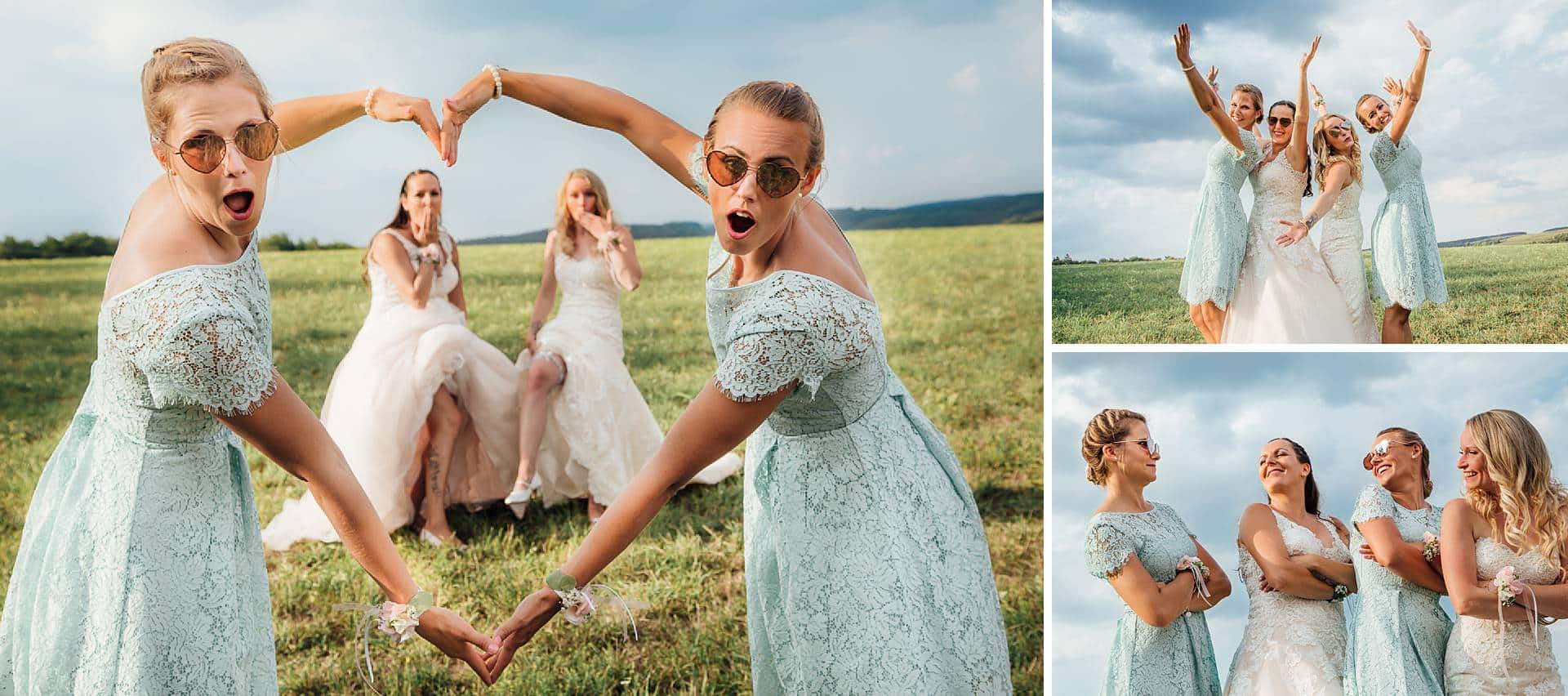 Dear Sabrina, dear Dana, we wish you all the happiness of the world, stay as warm as you are and keep this dream day forever in your heart!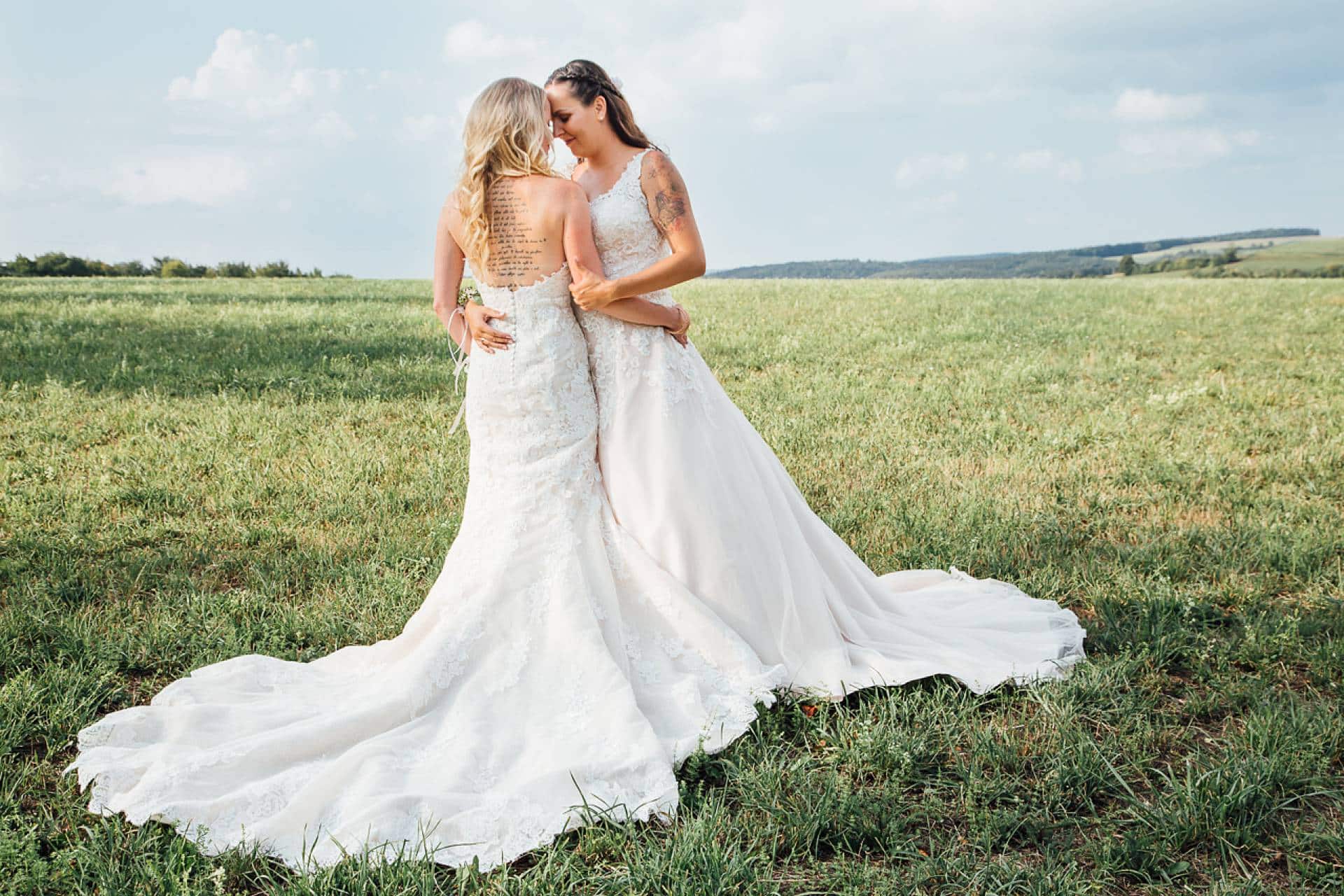 A thousand thanks for the beautiful pictures by Cathie Kübler https://mam-agency.de!