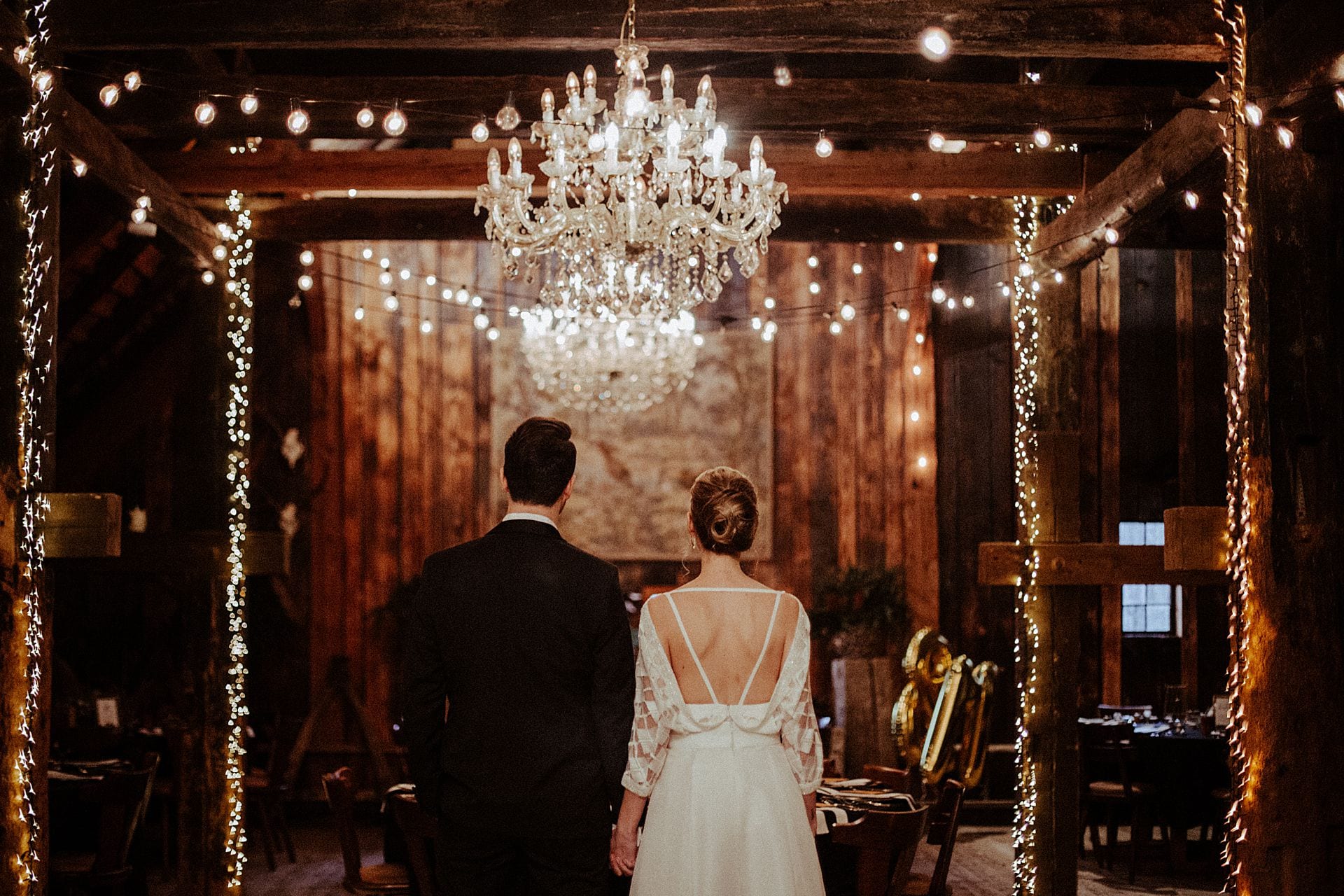 13 Feb

Black Beauty Winter Wedding on henslerhof in hinterzarten

We wedding planners love summer weddings and open starry skies with warm summer air. But such a winter wedding has just as much charm and always remains something very special.


M&M's winter wedding was also special. We were able to accompany our bridal couple as part of our overall planning at the Henslerhof in Hinterzarten. I can tell you it was wonderful. Together with our bridal couple, we came up with a very special decoration. Right from the start, M&M had a concept in mind that we built on with total dedication. It should be a decorative concept made of gold, black, white and greenery. Cozy, lots of lights and candles – matching the interior of the Henslerhof and the incredibly impressive chandeliers!

Practical at the Henslerhof: The wedding ceremony can take place on the farm in good and bad weather. So this winter wedding took place in the little sweet barn next door. Say Yes was here to make the emotional and really funny wedding ceremony perfect. In order to make the barn even more cozy, we have installed skins and golden lanterns in line with the concept. The cuddly blanket basket was of course not missing! You then celebrated the aperitif in the horse stable with mulled wine and tarte flambé. Everyone can have champagne. Of course, celebrations and dinners took place in the large hall on the Henslerhof. Here we did everything chic beforehand:
The tables are covered with black tablecloths, our golden place plates are distributed, the arrangements are set, all menu and name cards are distributed and subsequently decorated with lots of lights to keep the mood as romantic as possible. A successful concept!
A big thank you to our newlyweds for this wonderful winter wedding, which we were able to celebrate with you at the Henslerhof in Hinterzarten!
Pictures: Pollography