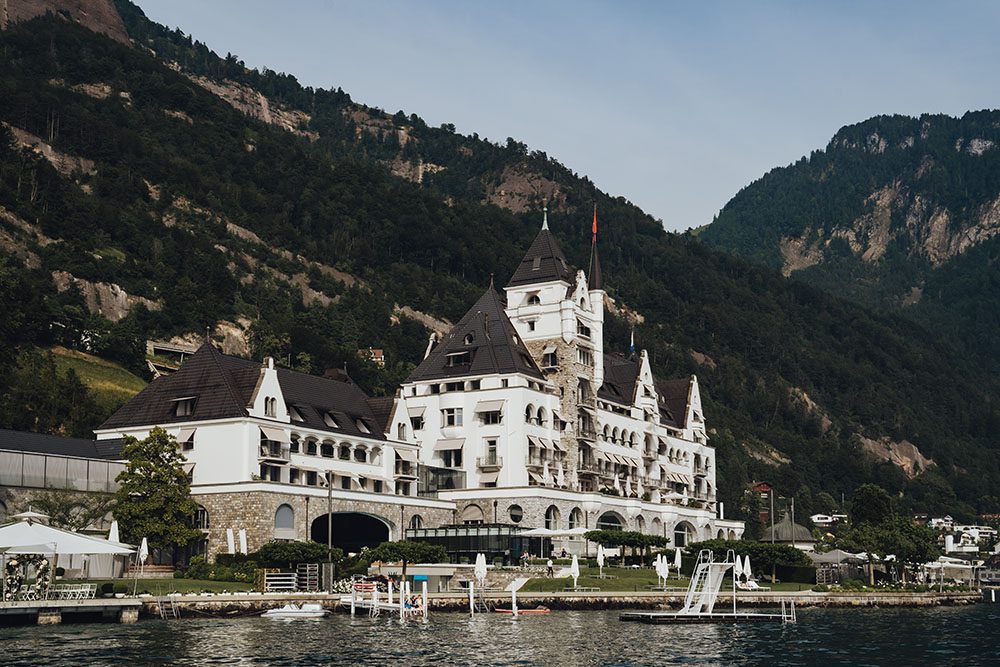 09 Sep

Luxury Wedding at Lake Lucerne: Wedding Planning at the Park Hotel Vitznau

Luxury wedding in Switzerland
Noble & chic in the park Hotel Vitznau
It was one of the first real weddings that Rockwedding was able to host in 2021. The Corona requirements of Switzerland allowed Yvonne and Martin to marry on 19.06 in the Parkhotel Vitznau with guests attending the wedding. We wedding planners at Rockwedding are very happy that we were able to accompany this luxury wedding in the overall package wedding planning.
Luxury Hotel at Lake Lucerne
The 5 star luxury hotel Park Hotel Vitznau is located directly on Lake Lucerne, one of the most beautiful lakes in Switzerland. With a great deal of know-how and years of experience as a popular event location, the hotel provided the perfect location for Yvonne and Martin.
The table decorations were also designed by Rockwedding. The floor-length tablecloths in Macchiato beige from the vonRock rental shop complemented the elegant and modern atmosphere of the Parkhotel. Golden candlesticks, white napkins and numerous flowers and vases complement the table decorations.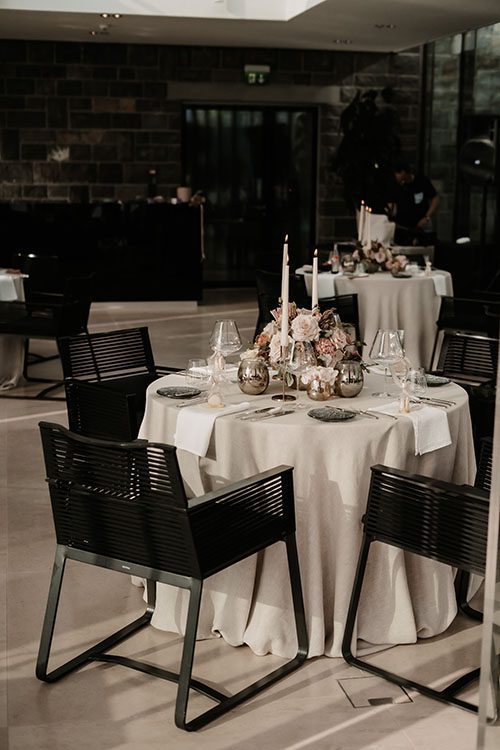 The celebration was accompanied by the singer Amy Sue. Amy Sue and her band consist of 5 people. The band from Freiburg do not see themselves as an ordinary cover band, but bring their very own style with them. They pay special attention to the genre soul in their live music. Whether elegant music in the background for dinner or a faster style to the party, Amy Sue and friends can cover everything.
Wedding Planning by Rockwedding
The Rockwedding team supported the bride and groom with an overall package. We ordered the flowers and made sure the wedding concept was just like the bridal couple wished for. But not only the wedding design was in our hands, also the decoration on the wedding day itself, so that the outdoor wedding of the bride and groom made their wishes come true.