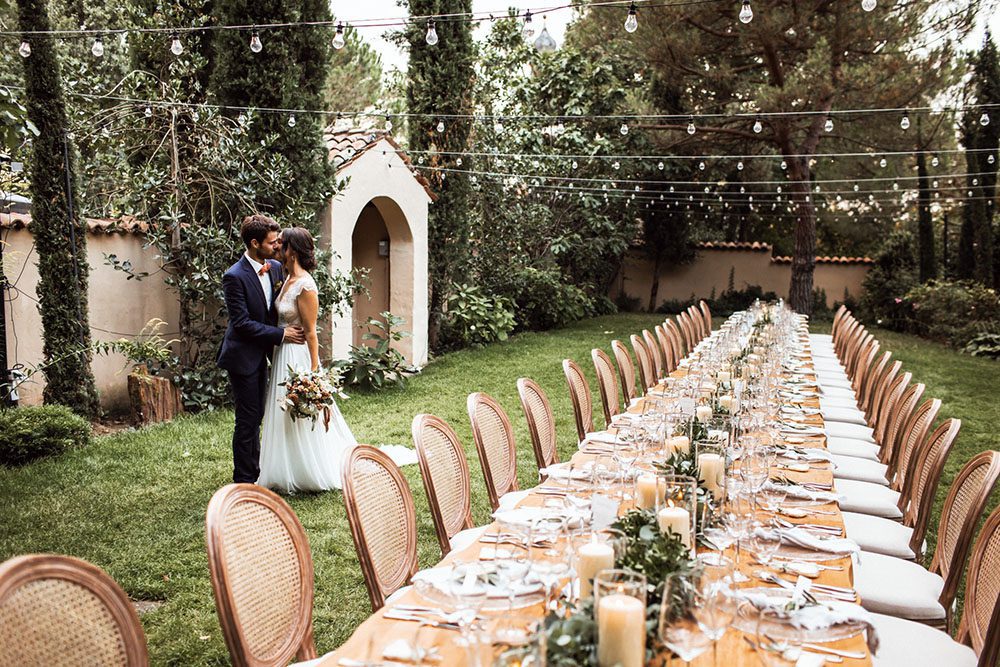 06 Apr

Marry with tuscany flair in the garden of Morrhof Grosskarlbach

The thunderstorm and storm warnings kept us busy the days before the wedding and of course also on the wedding day itself. As wedding planners we always try to be as prepared as possible and have worked out several plans for possibilities indoors and outdoors with foresight.

The bride was completely relaxed during the Getting Ready and enjoyed the start of the day in the beautiful Morrhof bath house and didn't notice the rumble of thunder and the whirling around outside. This is my job!

As a wedding planner you are always around everything. The long table in the garden was covered with painter's film after assembly, but the weather radar showed that the storm front would pass just next to us. The wonderful "Soulmates" and speaker Karim were also there spontaneously and of course all electric devices had to stay safe even in case of rain.
Let's get this Party started!
We were incredibly lucky with the weather. Fighting for the wishes of our bridal couple definitely paid off! Our natural concept with lots of light and fairy lights: simply stunning. The party started with the Soulmates heating up the dance floor and we wedding planners could finally calm down at the Morrhof.
"Happily Ever AfteR" Package by Rockwedding
The Rockwedding team took over the entire planning of the wedding for the bridal couple. Ordering the floristry, organizing the service providers and designing the decorations are just a few of the points that we took on for this. We are always happy to be able to design great concepts like this. It is a pleasure for us to be able to support great bridal couples like this one.