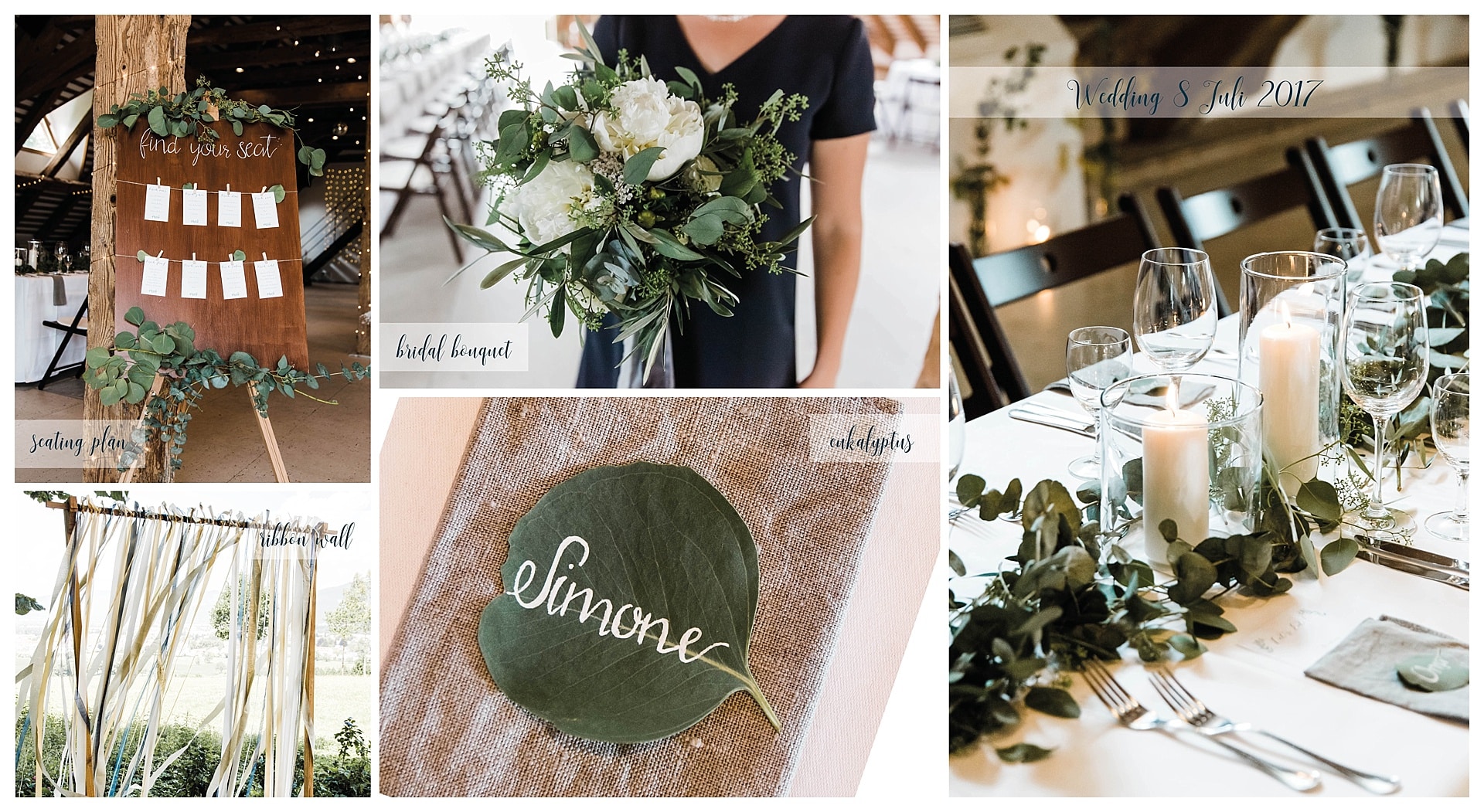 11 Jul

The wedding of Julia and Christoph on the 8th of July in Rainhof barn at Kirchzarten and the chapel at Giersberg
A warm summer day in the middle of July: our bridal couple from Australia says the yes-word in the small romantic chapel on Giersberg near Kirchzarten. We wedding planers have decorated the church, distributed the church flyers and coordinated the arrival of the café mobile. The wedding ceremony starts at 2:00 pm and then the compagne reception with the cutting of the wedding cake takes place under the large lime tree. We continue to the Rainhof barn, where a fine aperitif with Lillyberry, Aperol Spritz waits for us. A beautiful seating plan "find your seat" shows the guests where they can sit. The wedding concept in the trendy "greenery" ranges from the table and room decoration to the photo booth. Our service for our bridal couple: design of the seating plan, linen napkins folding, great wooden chairs from our rental service, individual print layout at the photo booth, a ribbon-wall and much more. Also the entire wedding period is carved from a layout. There is also a wonderful flyer, which presents the day of event to the guests. The menu cards were printed for each guest and placed on the table. Especially lovingly decorated is the green leaf with personal name on each guest place as a name card. We wedding programmers from Freiburg accompanied this event as a ceremonial master until the evening. Also for the cleaning service on Monday we ensured reliably so that our bridal couple does not have to worry about anything. Over a year's planning and skypes call finally paid off.

Dear Julia, dear Christoph, thank you for everything!

We wish you all the best for your future together in the coming years!